It's all about Holland, Dutch, and the Netherlands
Foreigners think a lot to decipher the name of that little country in the north of Europe. What is in a name? Call it Holland or the Netherlands and what do they mean by "Dutch"? Well, we like to explain some things about our habits and the Dutch culture. The Dutch also call their own country the Netherlands a cold frog country. We say "een koud kikkerlandje". Can you pronounce this?
The Dutch Culture: Dutch Facts
Most foreigners refer to "Holland" when they mean the "Netherlands".
The Netherlands is a Kingdom, consisting of 12 provinces including the provinces of North and South Holland.
The official language is Dutch.
The capital and largest city is Amsterdam
The democratically elected government settles in the city of Den Haag | The Hague
On 17 October 2022, there lived 17779511 people in the Netherlands.
The Netherlands is a liberal country with legalized abortion, prostitution, euthanasia and it maintains a progressive drug policy.
It was the first country in the world that legalized "same-sex marriage" in 2001.
The Dutch are the tallest people in the world. The average height for men is 184cm and for women 170cm.
Due to the shortage of grave space, graves are rented (for 10, 15, or 20 years) and cannot be purchased.
86% of the Dutch speak English as a second language.
The Netherlands is partly European and partly Caribbean. The Netherlands consists of 4 countries: the Netherlands, Aruba, Curacao, and Sint Maarten, and 3 special municipalities Bonaire, Sint Eustatius, and Saba.
The European part of the Netherlands borders Germany, Belgium, and the North Sea.
The Caribbean part of the Kingdom consists of the countries Aruba, Curacao, and Sint Maarten and the 3 special municipalities of Bonaire, Sint Eustatius, and Saba.
The islands with autonomous rights are Aruba, St. Maarten, and Curacao.
The color of the Dutch flag is red, white, and blue. Orange is the official color of the Royal House of Orange.
The Dutch soccer team preferably plays in Orange.
Dutch Food and Drinks are part of the Dutch culture
The Dutch people drink a lot of coffee. They drink an average of 140 liters a year, this is 3.2 cups a day!
They also have the lowest incidence of lactose intolerance in the world, only 1%.
Drop is a black Dutch candy made of Arabic gum and Salmiak. Dutch people adore it and eat many kilos of it. Most foreigners think it tastes disgusting.
The Netherlands is the world's second-largest exporter of food and agricultural products, after the US! They are also the largest exporter of cheese in the world.
A cheese knife, a 'kaasschaaf' is used to cut very thin slices of cheese and is a Dutch invention.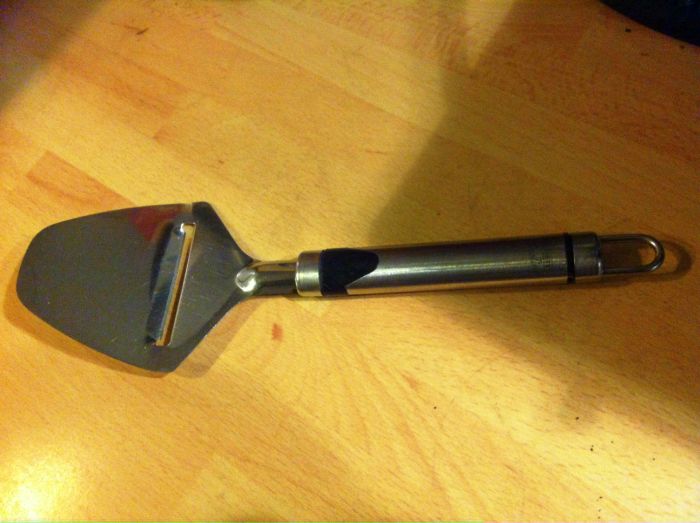 The Dutch love to eat chopped fried potatoes with mayonnaise, they call it a "Frietje " or " Patatje ".
You can buy a Frietje or Patatje in a pointed paper bag.
Dutch Non-Food
Coffee shops. You don't buy your cappuccino in a coffee shop. They don't sell coffee. In a coffee shop, you can buy a large variety of stimulating products like weed and hash for reasonable prices. Coffee shops are very popular among young tourists.
The world-famous tulips and tulip fields of the Netherlands do not originate from our country. The first tulip bulbs were imported from Turkey.
Wooded shoes "Klompen" have been popular in the Netherlands for about 700 years as industrial footwear worn by farmers, fishermen, factory workers, and artisans to protect their feet from injury and keep them dry. Nowadays the Dutch no longer wear wooden shoes or clogs.
The Dutch Culture: Dutch football |soccer
The Dutch call it "voetbal" and football is very popular among men and women.
The Dutch football team, male and female, plays, if possible, always in the national color Orange.
The best male Dutch football players of all time are Johan Kruijf, Marco van Basten, Ruud Gullit, Frank Rijkaard, Clarence Seedorf, Willem van Hanegem, Johan Neeskens, Dennis Bergkamp, Robin van Persie, and Arjan Robben.
The best male Dutch football players at this moment are Frenkie de Jong, Virgil van Dijk, Memphis Depay, and Matthijs de Ligt.
Famous male coaches are Louie van Gaal (current national coach), Guus Hiddink, Dick Advocaat, Ronald Koeman, and Johan Kruijf.
The best female Dutch football player of the moment are Vivianne Miedema, Lieke Martens, Anouk Dekker and Sari van Veenendaal.
Famous female coach is Sarina Wiegman. Unfortunately, Sarina Wiegman is no longer the coach of the Dutch women's football team.
Dutch Bicycles
Dutch people love to ride a bike, they ride a bicycle for a lifetime. You can almost say that the Dutch are born on a bicycle, or cycling is poured with a spoon. As soon as a child can walk they start riding on a little children's balance bike. Once they learned to balance the child is given a bigger bike with side wheels. Once they know how to balance the side wheels are taken off and the biking life starts.
The Netherlands is a cycling country.
In 2022 there will be 23 million bicycles in the Netherlands.
The number of electric bicycles is more than 3 million, this number is growing by the day.
The maximum speed of an electric bicycle is 25 km.
The Netherlands has the highest bicycle density in the world.
In Holland lies 17.000 mileage bicycle paths, most of them have the special bicycle path color dark red.
There is 4.500 mileage of national cycling routes.
The Netherlands is a cycling nation per definition.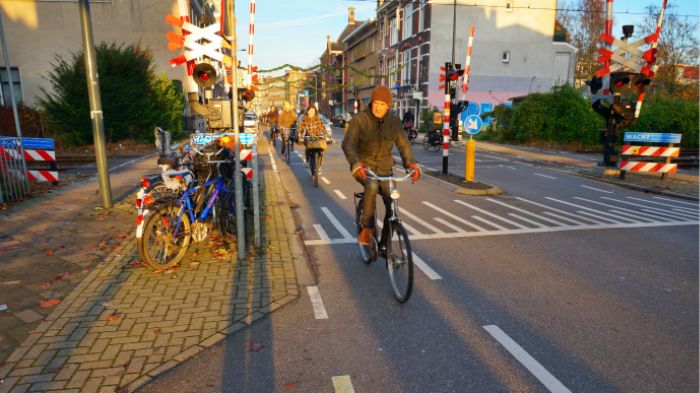 Racing bikes are very popular. A lot of people, men, and women ride in their free time racing bike tours. In the Netherlands ride a lot of different types of bicycles like mountain bikes, city bikes, and electric bikes. There are for example recumbent bikes. Did you ever hear about this kind of bike? it's a bike that you lie on instead of sitting on.
The Dutch Culture: Dutch sayings and expressions
Like every other country, the Netherlands has a lot of sayings and expressions. Some of them are new and often used. A lot of the sayings are historical but not forgotten. But anyway there are way too many sayings and expressions to name them all. Some expressions are nice to know but only if you use them in a good way.

For example, what would you say if you feel that they are making a fool out of you?
In Dutch, you would say: Neem je me in the maling? This would best be translated as: Are you kidding me? Are you trying to fool me?
Some old sayings and expressions are for example:
Dutch: Een kind kan de was doen.
Literally translated: A child can do the laundry.
You could say it is so easy to do that even a child can do it, it's childishly simple.

Dutch: Een ongeluk zit in een klein hoekje
Literally translated: An accident sits in a small corner.
You could say accidents can literally and figuratively be just around the corner.

Dutch: Laat je niet bij de neus nemen
Literally translated: Don't get caught by the nose
You could say: Don't be fooled

Dutch: Honger als een paard
Literally translated: Hunger like a horse
You could say: Having a ferocious appetite.

Dutch: Een heilig boontje zijn
Literally translated: Being a little holy bean
You could say: Are you hypocritical? are you really a saint?
Some of the new sayings are quite funny:
Dutch: je bent een mierenneuker
Literally translated: You're an ant fucker
Meaning: You are overly precise
Dutch: Je hebt kippenvel
Literally translated: you have chicken skin
Meaning: Getting goosebumps
Dutch`; Nu komt de aap uit de mouw
Literally translated: Now the monkey comes out of the sleeves
Meaning: Finally the truth comes out
Dutch: De hond in de pot vinden
Literally translated: to find the dog in the pot
Meaning: You're too late, dinner has finished, and there's nothing left
Dutch: Doe maar normaal dan doe je gek genoeg
Literally translated: Act normal then you act crazy enough
Dutch: Met je verkeerde been uit bed komen
Literally translated: get out of bed on the wrong leg
Meaning: starting your day grumpy
Dutch: Alles kits achter de rits
Literally translated: Everything kits behind the zipper
Meaning: Everything is okay
The Dutch Culture: Important Dutch Days
➔ Rokjesdag, The first sunny day in spring when women feel an urgent need to wear a skirt and bare legs.
➔ Koningsdag, Kingsday. The day all Dutch celebrate the birthday of King Willem Alexander.