The Hanseatic city of Zwolle is a place you will love to visit. The best the city has to offer is a mix of culture, nature, historic architecture, cozy hotels, great restaurants, and amazing yearly returning events. Zwolle once was an important trading post along the major River the IJssel in the North of Holland. The city is actually located at the rim of the IJsseldelta. The medium-sized city is surrounded by farmland. Well, get on your way and rent a bike at the railway station. Follow bicycle paths along green pastures, passing by castles and leading to the sand dunes covered with the endless woods of National Nature Park the High Veluwe.
Zwolle is a historic Hanze city, but what is a Hanseatic city?
Hanseatic cities, or trading cities, used to be rich, industrious, and economically well-run cities. Hanseatic cities were connected as a treading alliance. Hanzecities were created on the initiative of merchants around 1200 as a settlement along a river. Over time, these settlements grew into rich, prosperous, often walled and gated cities. In the heyday of the Hanseatic cities, as many as 200 cities from Germany, Denmark, Sweden, Poland, the Netherlands, and Belgium took part. The trade flow of goods consisted of salt, fish, grains, wood, beer, wine, cloth, beeswax, and pelts, which were luxury products at the time. In addition to trade in goods, sharing knowledge and information was also a great asset. The movement of goods was mainly by boat across the Baltic Sea, the North Sea, and the major rivers. You can still recognize a Hanseatic city in this time by the city walls, city gates, beautiful merchant houses, trade offices, grand warehouses, and canals and canals.
Highlight in Zwolle is Museum the Fundatie
A day out in the city of Zwolle includes a visit to the Fundatie Museum. This museum is located in a beautiful country house that already looks fantastic from the outside. This unique building has impressive giant pillars at the front and back and a glass dome on the roof. If you look at the building from the city, you will see a golden bird sitting on the edge of the building.
Zwolle is associated with Castle Nijenhuis, a sculpture garden in the village of Wijhe
Museum de Fundatie has the most fantastic visual art exhibitions. The museum itself has an extensive collection of visual art. Part of the collection of Museum de Fundatie can be seen in Castle Nijenhuis. Castle Nijenhuis is located in the little village of Wijhe near Zwolle and this Castle has a great sculpture garden. This sculpture garden is one of the largest and most spectacular sculpture gardens in the Netherlands, there are no fewer than 100 sculptures.
Free entrance every Saturday evening.
Best of all, the Museum de Fundatie in Zwolle is open to everyone for free every Saturday evening.
➔ Museum de Fundatie
Herman Brood, a famous Dutch rock and roll junkie was born here
Zwolle is the birthplace of Herman Brood, a well-known famous dutch singer, songwriter, author, pianist, and painter also known as a rock and roll junkie. Herman was the creator, singer, and pianist of the band "Herman Brood and his wild Romance". In the late 70e and 80e, the band had great success in the Netherlands and German. Herman lived the life of a successful rock star. For years and years, Herman used a lot of amphetamine and alcohol. Eventually, he stopped because of physical complaints after which he got nasty withdrawal symptoms. In addition to his singing career, Herman was a very successful and popular painter, a lot of people loved his work. Herman eventually committed suicide. His fans were shocked and sad by the news of his death.
In Zwolle,the birthplace of Herman, is the Herman Brood museum. In this museum, you get to know everything about the life of Herman, see some of his paintings, and listen to his music. One of his most famous songs and great hits is "Saturday Night". You can listen to this song on You Tube: ➔ Saturday Night
➔ Museum Herman Brood, Zwolle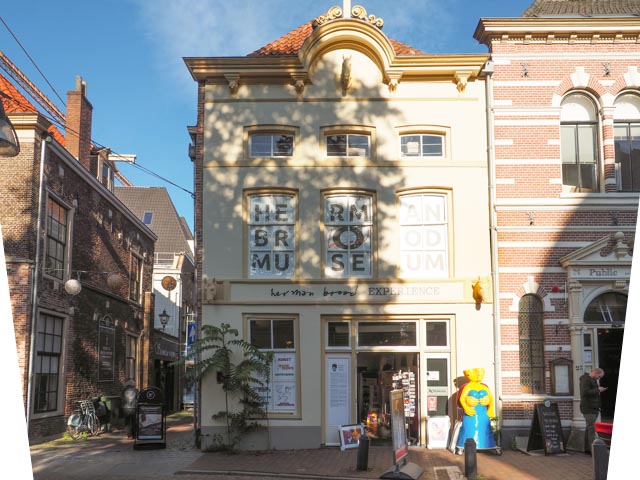 In the city of Utrecht is a popular pop academy. As a tribute, this training institute has been named the Herman Brood Academy. At this school men can follow the courses Artist Pop Music, Music Industry Professional, and Stage/Studio Technology.
The Hanse City Hosts The Dutch Ice Sculpture Festival
Every year from December till the beginning of March in Zwolle the Dutch Ice Sculpture Festival is organized. In 2023 the theme of the Ice Sculpture Festival is "What a Wonderful World". What fits more in winter than an ice sculpture festival, how cool is this? At this festival, you will find the most imaginative ice sculptures. Every year the ice carvers artists are going completely crazy on the theme, the most impressive creations appear. The ice sculptures are created from various subjects such as architecture, wonders of the world, culture, natural phenomena, people, animals, and fantasy figures.
All in all, this yearly ice sculpture festival gets great reviews. There are about 100 ice sculptures, created by 42 national and international ice sculpture artists. This annual ice sculpture festival is a real event of the city of Zwolle and is located within walking distance of the city center. Don't forget your hat and gloves, it's really cold at the Ice sculpture festival.
➔ Ice Sculpture Festival Zwolle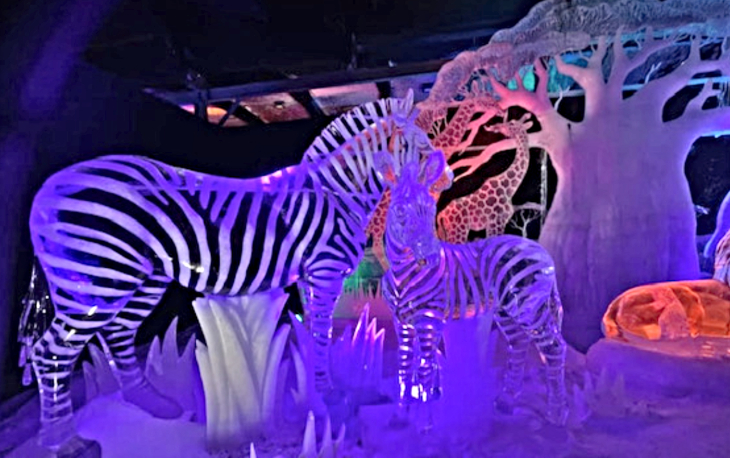 Here you Start the Day with the City's Best Coffee
The best way to Start your visit to Zwolle is with a nice cup of coffee, cappuccino, or flat white, and if you don't like coffee, have a glass of fresh ginger or mint tea. There are plenty of cozy cafes and terraces in Zwolle. But where do you drink your cozy hot drink?
A great recommendation is ➔ Barista Cafe at Diezerstraat 109 in Zwolle., in this place, you start your day in a very nice way.
Where to stay in Zwolle
A great place to stay is in the impressive and historic Hanze Hotel, staff is very friendly, environment is great and it is absolute a very nice place to stay. From the terrace you have a great view over the historic city of Zwolle.
➔ Book here your hotel in Zwolle, Hanze Hotel Zwolle is a great hotel!