Botanic Gardens, in mainly University Cities, in the Netherlands offer great plant collections. Here you sometimes find an Arboretum as well. In fact, there are more than 27 botanical gardens in the Netherlands. Obviously with extraordinary plant collections, so a botanical garden can be seem as a plant museum associated with a university. The function of a botanical garden has to do with scientific research, conservation, exhibition, and education. So, visit a botanical garden and get a glimpse of the worldwide diversity of plants. In this blog we like to tell you more about botanic gardens, arboretums, and plant museums in the Netherlands and we will show you where to find them.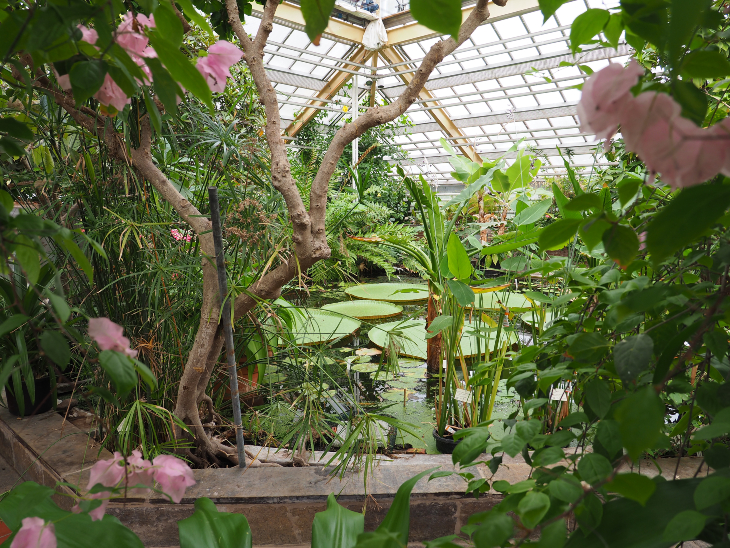 Botanic Gardens and Arboretums show Special Plant collections
Since 2017 Dutch botanic gardens are called Hortus. The Hortus commits to biodiversity. Many plants disappear nowadays. Moreover, a lot of plants are almost extinct. The aim of the Hortus Botanical Garden is, among other things, to cultivate, maintain and protect our National collection of plants.
All about Trees you will discover in an Arboretum
The Latin word Arbor stands for a tree. The plural arbor form is arboreta, which stands for "collection of trees". An arboretum usually has an educational purpose. In brief, it is a tree garden. You can also see it as a park with a living collection of trees and shrubs. First, Arboreta were built by the rich and famous to show off their wealth. Second, science started to play a role. Some arboretums only contain trees of a certain genus.
What is a Hortus Botanic Garden?
Hortus" is the Latin term for "garden'. The word "Hortus" is often used to refer to a botanical garden or a horticultural institution that focuses on cultivating and studying plants. A Hortus is important from a scientific point of view., as well. Since here we study plant collections and we try to develop ways to prevent extinction. Thus, in every Dutch University city, you'll find a Hortus.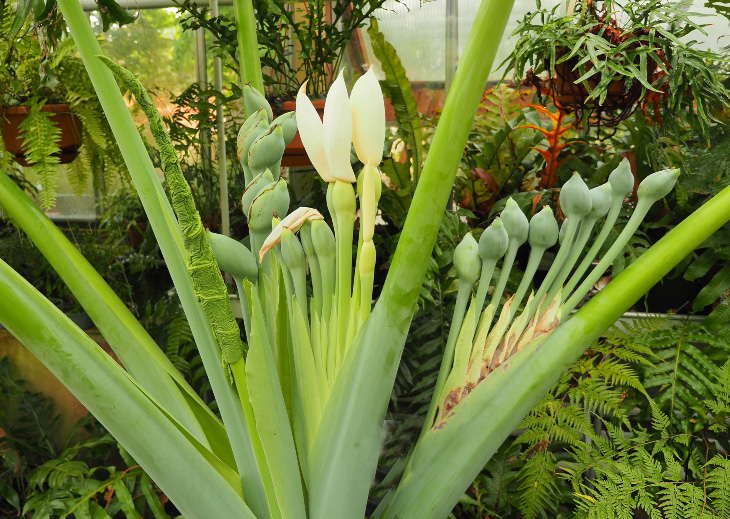 Botanic Gardens In Amsterdam: Hortus Botanicus
Hortus Botanicus Amsterdam is one of the oldest botanical gardens in the world. It has a rich history of scientific research and plant conservation. Consequently, Hortus Botanicus Amsterdam has a unique collection of plants from around the world. The collection includes rare and endangered species. Moreover, the Hortus has an impressive collection of tropical plants, including a great variety of medicinal plants.
Established in 1638 the Hortus is a herb garden for Amsterdam doctors and apothecaries. It plays an important role in the study of botany and the development of medicines. The Garden has several greenhouses growing tropical plants from different regions of the world. Moreover, there is a butterfly greenhouse. New in the Hortus is de development of the Three-Climate greenhouse. A fully sustainable, climate-neutral greenhouse, where the focus lesion biodiversity in its relationship with climate(change).
➔ Hortus Botanicus Amsterdam
Botanic Gardens in Leiden: The Hortus
The Hortus Botanic Garden Leiden is more than special. Here you visit the oldest botanic garden in the Netherlands and subsequently of West Europa. In 1590 the physician and botanist Carolus Clusius starts this Botanical Garden. Right here, Clusius grows the first tulip collection in Europe. Moreover, this Hortus has a large collection of plants, including tropical and sub-tropical species.
➔ Hortus Botanic Garden Leiden
Hortus Botanical Garden Utrecht
The Botanic Gardens of the University of Utrecht, also known as the Hortus Botanicus Utrecht, is in the city of Utrecht in the Netherlands. This Hortus has a large collection of plants from all over the world. Including a large number of tropical plants. Hence, it has over 6,000 plant species in its collection, many of which are rare or endangered.
The garden plays an important role in scientific research. Thus, the plant species in the collection serve science. This Hortus has a long history of scientific research dating back to the 18th century. In fact, the Hortus Botanical Garden Utrecht is spread over two locations nowadays. The old historical Botanical Garden is in the city center. While, the new Hortus Botanical Garden is located at Utrecht Science Park. Both locations are beautiful and fascinating places to visit.
➔ Utrecht University Botanic Garden
Botanic Gardens In Wageningen: Belmont Arboretum
The former Belmonte Estate hosts an Arboretum on Wageningen Mountain. Actually this remote hill is a moraine from the ice age. Wageningen Mountain offers a magnificent view over the area of a river. This landscape always offersed its beauty. So, the Belmonte estate dates back quite a while. Thierry Juste Baron de Constant Rebecque de Villars founds the estate at the end of the 19th century. Then, the Belmonte estate is severely damaged in World War II. In a deplorable state the estate comes in the possession of Wageningen University. Indeed, after reconstruction, Scientists created a botanical garden over here.
Belmonte Arbortum, Wageningen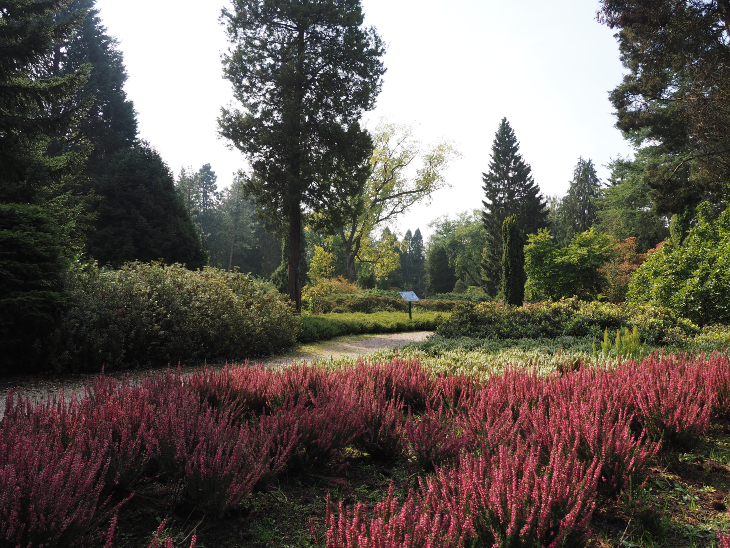 National Tree Museum (Bomenmuseum) Gimborn
The Gimborn Tree Museum is a so-called living museum. Unquestionably this is the case since more than 3000 unique and special trees and bushes cover quite an area. It's a great pleasure to visit this museum. Always, in spring myriads of flowers bloom. Blossom splendor in so many different shades and scents are a treat for the senses.
The tree museum is open all year round. Every season has its charm. For example, when the magnolia blooms, the Gimborn tree museum could be at its best. It is definitely of incredible beauty to see a sea of magnolia trees in bloom simultaneously. While flowers range from white to dark red.
➔ Gimborn, National Dutch Tree Museum Doorn
Arboretum Hortus Trompenburg Rotterdam
Trompenburg Arboretum is a large botanical garden located next to Erasmus University Rotterdam. On the whole, this Hortus focuses on trees and shrubs. The Trompenburg Arboretum starts as a private garden in 1920. A Rotterdam merchant named J.C. Nel takes the initiative. Over the years the Arboretum expands. Finally, the city of Rotterdam acquires the Arboretum in 1958. Then, the Trompenburg Foundation takes over the management and runs the Arboretum up till today.
The arboretum covers an area of 7.5 hectares (18.5 acres) and contains over 4,000 species of trees, shrubs, and plants. Obviously, the arboretum is divided into several collections. For example, there is a continental division with an Asian, North American, Central European, and Mediterranean collection. Yet, each separate collection contains an ample variety of plant species from the corresponding region. Moreover, in addition to its plant collections, Trompenburg Arboretum features several gardens. For instance, a rose and a shade garden, a pond and a wild garden. Do not miss the greenhouse complex, the plant shop, and that lovely cafe.
➔ Trompenburg Arboretum Hortus Rotterdam
Botanical Garden Kerkrade
In the South of the Netherlands, in the Province of Limburg, you find, in the town of Kerkrade, a great Botanical Garden. Surprisingly, this botanical Garden is not connected to a university. Surprisingly, this Garden was part of the Catholic Church and the Dutch state mines. The botanical garden consists of a beautiful rock garden and an English landscape garden. Certainly, the bamboo garden, the fern garden, and the overload of special plants contribute a lot as well to the overwheling beauty of this place. Last but not least there is a very nice idyllic tea house with a lovely terrace. Without reservation we recommend the delicious Limburg pastries.
Activities for Hortus visitors
It is not only flowers and plants in a Hortus. Most Hortus, Botanical Gardens, and Arboretums offer activities. Activities like guide tours, workshops, and special events. In fact, Hortus and Botanical Gardens are very popular destinations among nature lovers, horticulturists, and photographers.
Overview Botanical Gardens, and Arboretums in the Netherlands
The Association of Botanical Gardens offers a nice overview of all Botanical Gardens and Arboretums in the Netherlands affiliated with the Association. Yet, not every Botanical Garden is a member of the Association.
➔ Overview Botanical Gardens in the Netherlands