Paying in the Netherlands, they've turned it into an art form! It's like a synchronized dance between your hard-earned money and the Dutch coffers. You know you're in the Netherlands when your wallet starts doing a little cha-cha every time you buy something. But hey, it's all worth it for those stroopwafels and tulips, right? Just remember, in the land of bikes and windmills, money flies as fast as a Dutch cyclist, so hold on tight to those Euros!"
This is what you need to know
First of all, The Netherlands is one of the European countries so if you want to pay in cash you only can pay with Euros.
Secondly, you can not always pay in cash, often you have to pay by card for instance a Bank Card or a Debit Card. In most stores and restaurants, it is not possible to pay by Credit Card. The common way to pay is by cash, Debit Card, Bank Card, smartphone-like NFC, Apple Pay, Google or Apple Wallet. In some cases, you can pay by Tikkie but only if you have a Dutch Banking account.
Currency exchange GWK Travelex
GWK Travelex is often simply referred to as GWK. Freely translated as Border Currency Change Office. GWK is a well-known currency exchange and international payments company. They offer a range of services related to foreign exchange, including currency conversion, money transfers, and other financial services primarily aimed at travelers and international businesses.
GWK Travelex, has various branches and locations at airports, major train stations, and city centers across the Netherlands. They provide travelers with the option to exchange their local currency for foreign currency, purchase travel money cards, and conduct other financial transactions related to international travel.
➔ GWK Travelex, Currency exchange offices in the Netherlands
➔ Currency conversion, a trusted website to convert currency: Valuta calculator
How to pay in the Netherlands
Overall, the Netherlands is a highly digitized country with advanced electronic payment systems, and you'll find various options to pay conveniently and securely. It's always a good idea to check with the specific merchant or service provider to see which payment methods they accept because sometimes you only can pay in cash and sometimes you only can pay by card.
Paying methods
In the Netherlands, you can pay for goods and services using various methods, just like in many other countries. Here are some common payment methods used in the Netherlands:
Debit cards are widely accepted and are one of the most common payment methods. Dutch banks issue Maestro debit cards, which can be used for in-store and online purchases. Most stores and restaurants accept debit cards, and you can use them to withdraw cash from ATMs.
Credit cards like Visa and MasterCard are also accepted in many places, especially in larger cities, luxury stores, and tourist areas. However, they may not be as widely used as debit cards.
PIN or Bank card is a card that allows payments to be made using a PIN (personal identification number). The amount is debited from the cardholder's bank account when making the payment. It is used to pay in shops, restaurants, and at stations and to withdraw cash from ATMs.
iDEAL is a popular online payment method in the Netherlands. It allows customers to make secure online payments directly from their bank accounts. Most online stores and service providers offer iDEAL as a payment option.
Contactless payment methods, such as contactless debit and credit cards, are widely accepted in the Netherlands. You can simply tap your card on the payment terminal for small transactions.

Mobile payment apps like Apple Pay and Google Pay are also gaining popularity, allowing users to make payments with their smartphones at contactless terminals.
Bank Transfers. Traditional bank transfers are still commonly used for larger transactions or when iDEAL is not available. You can transfer money from your bank account directly to the recipient's account.
Cash, while cash is becoming less common, it is still accepted in many places, especially in smaller businesses or markets.
Tikkie is a mobile app that allows you to request payments from friends and family for shared expenses. It's commonly used for splitting bills. Tikkie is only available for people that have a Dutch banking account.
PayPal is accepted in some online stores and for international transactions, but it may not be as widely used as other payment methods.
Geldmaat is the ATM to withdraw cash
Geldmaat is a network of ATMs in the Netherlands that was established through a collaboration between three major Dutch banks: ABN AMARO, ING, and Rabobank. These ATMs are recognizable by their yellow color and are designed to be more convenient for users, offering standardized services and withdrawal options regardless of the user's bank.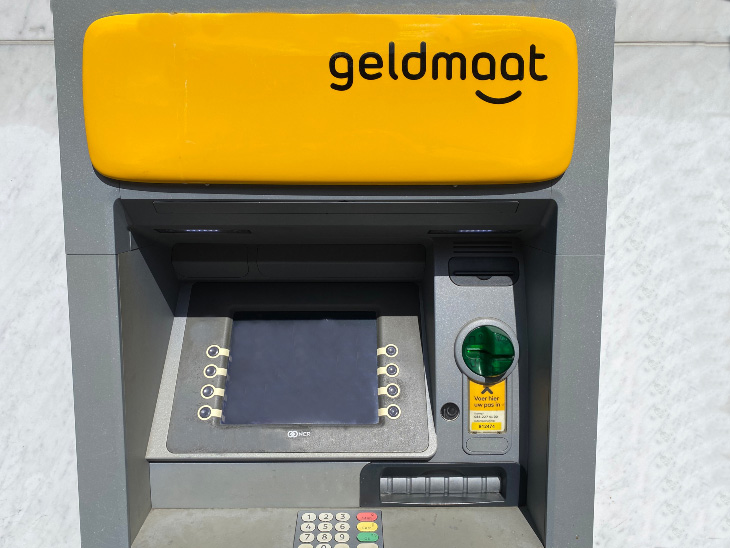 When you use a Geldmaat ATM to withdraw money, the process is quite similar to using any other ATM. You insert your debit card, follow the prompts on the screen, select the amount you want to withdraw, and the machine dispenses the cash.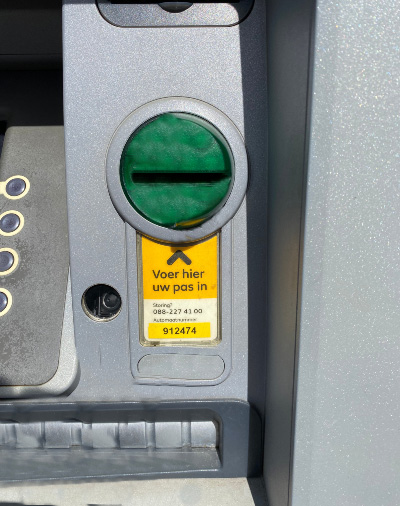 It's important to note that fees for ATM withdrawals can vary depending on your bank and the specific terms of your account. While many Dutch banks allow their customers to make free withdrawals at Geldmaat ATMs, this information might have changed after my last update. Always refer to your bank's current policies and the information displayed on the ATM screen to understand any fees associated with using a Geldmaat ATM.
Tipping for good service is nice, and will be appreciated but is not obliged
In the Netherlands, tipping, in Dutch, we say "tip or fooi". Tipping is not obligatory but is generally appreciated for good service. Most locals tend to round up the bill or leave a small amount of change as a tip. In restaurants, a service charge might be included in the bill, but an additional tip of around 5-10% is customary if you're satisfied with the service. Tips are often given directly to the staff rather than left on the table. It's also common to tip taxi drivers, hotel staff, and other service providers, again rounding up the bill or giving a small amount of change.
Self-scan or Self-checkout stores
Self-scan shops are stores where you can scan and pay for your items yourself. Instead of a cashier doing it for you, you use a special device or app to scan the barcodes of the products you want to buy. Then, you make the payment through the device or app and you're good to go! It's a way to make shopping quicker and more convenient for people who want to handle the checkout process on their own. Random checks are carried out at the self-scan. An employee checks a number of items whether they have been paid for. The check is carried out to prevent shop theft. shoplifting. Don't forget to take your receipt, you need it to get out of the store.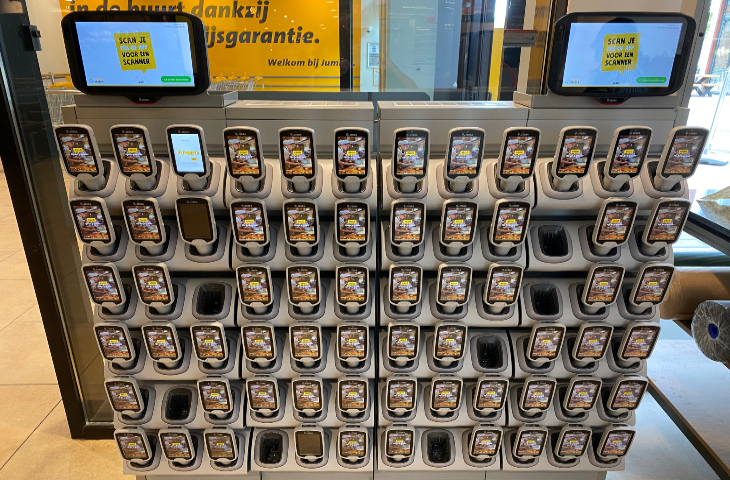 Verification cast bills
In many shops, 20 and 50 euro banknotes are often randomly checked. 100 and 200 euro notes are almost always checked. Checking is done by the cashier using specialized machines to detect counterfeit money.