Dordrecht is the oldest city in the Netherlands. Famous for its architecture and nature. The waters of three great rivers flow together here.
In the year 1572, the Independent Republic of the United Netherlands was founded in Dordrecht. Until the 16th century, Dordrecht was an important harbor. All goods transported over the adjacent rivers had to be traded for centuries on the market of Dordrecht. This was a huge thing. Bringing prosperity and wealth to the city. The city wanted to show its power and started building a tower in 1339. This tower was never finished. During the construction already the tower started sagging. Nowadays the tower is 2 meters out of plumb. (The tower of Pisa is 4 meters out of plumb.)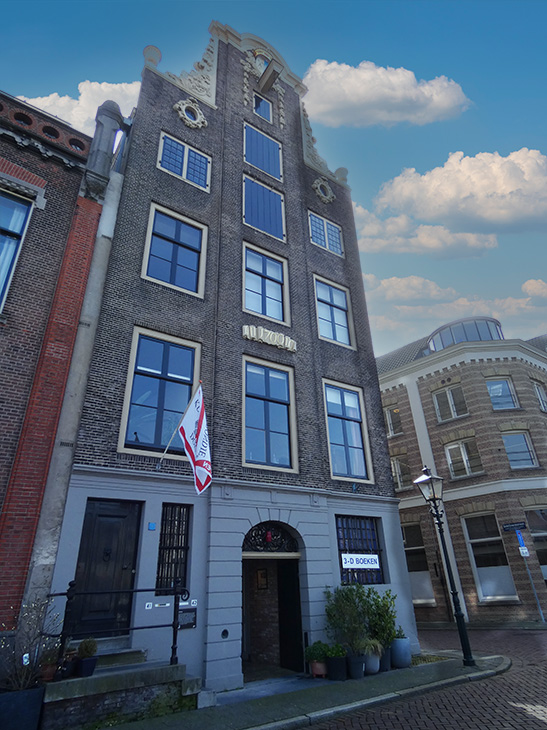 Dordrecht is known for hosting the first independent synod of the Dutch Reformed Church in 1618-1619. This important event helped shape the religious and political landscape of the country and played a role in the development of Dutch Calvinism.
Dordrecht, often referred to as the "Venice of the North," is a picturesque Dutch city known for its charming canals, historic architecture, and rich cultural heritage.
Top things to do in Dordrecht, Holland
City walk: a walk along the harbors is a great thing to do. Enjoy the mighty history of this town.
Architecture: stroll along the facades of houses built centuries ago and discover great little shops. do not miss
"Het Hof", the City hall and the Arend Maertenszhof.
Corn mill: Do not forget to visit the bakery in the only corn mill remaining in Dordrecht and taste the miller's cookies. The mill is called "Kijck over den Dijck". The second Saturday of the month of May is "National Mill Day" in Holland.
Great Church: You cannot miss Dordrecht's Great Church. Majestic, impressive jewel of Gothic architecture. The walls of the chapel date back to the thirteenth century. A fire destroyed the church in 1457. The church is decorated with woodcarving and paintings dating back to the 16th century.
City gate: do not miss this gate called "Groothoofdspoort" and enjoy the view over the three rivers flowing together along the city.
Museum: The Dordrecht Museum with paintings from the seventeenth century, Mr. Simon van Gijn Museum antiques, clocks, and ship models, and the Tomadogebouw is focused on modern architecture.
➔ The Dordrecht Museum
Gallery De Compagnie regularly hosts new exhibitions with works by established artists and young talent. The collection will be further expanded in the coming weeks.
➔ Galerie De Compagnie
Things to do in Dordrecht: By waterbus or by bike around Holland
Take the Waterbus to the Windmills at Kinderdijk. The site is UNESCO World Heritage. In June and July, all 19 mills are operating in the afternoon.
➔ Windmills at Kinderdijk
Take the waterbus to the Biesbosch: the Dutch delta landscape.
Take the Waterbus to Rotterdam and visit the magnificent Market Hall or make a tour by boat through the harbor.
Rent a bike and explore the region around Dordrecht. When you show your Waterbus ticket you can hire a bike for only €5 a day at e.g. Kinderdijk.
Regional products: a fine selection of cheese, beer, honey, and crafts you find in a nostalgic shop in the countryside. Go to: "De Heerlijkheid van Papendrecht", Kerkbuurt 56, 3354XK Papendrecht.
➔ De Heerlijkheid van Papendrecht
Free things to do in Dordrecht, Holland
Free parking for 24 hours near the city center is offered at Weeskinderendijk 21.
The parking is open 24 hours a day. It is important to register your car.
Enjoy a free concert in the Great Church on a Saturday afternoon at 15.30.
Wantij is a free pop festival. A yearly returning event. Usually on the second Saturday in June.
➔ Wantij is a free pop festival
The yearly Bach festival in June brings top musicians to Dordrecht. There are world premieres. The festival connects classical and modern music. Many concerts are free.
➔ Bach festival