This is an overview of the best yearly returning Dutch Events, Festivals, and Exhibitions. This information will help you to pick the right moment for your stay in Holland. So, choose the best moment for your Dutch trip and get your tickets in advance. Everything we think is worthwhile to visit you'll find in our selection. Planning a trip to Holland? Be smart and choose a moment around one of these happenings. Some events are simply great fun, and you will discover that all over the country concerts and parties are going on.
Every week we select a unique special event in our column. Maybe it is a once-in-a-lifetime concert or exhibition. Maybe we want to put an exceptional artist to your attention. In composing our column our personal taste is not only dominating our choice. For us, there is more to it. Have a look at our tips and get our advice:
➔ Best tip for this week, what to do in the Netherlands this week.
EVENTS FESTIVALS EXHIBITION, WHAT TO DO IN:
JANUARY, Best Events, Festivals, and Exhibitions this month.
NEW YEARS DIVE
January 1st: New Year's dive at 60 locations in the Netherlands, dive into the sea or a lake.
Celebrate the new year with this typical Dutch tradition of a new year's dive. There are over 60 locations in the Netherlands where you can jump into the sea or a lake.
➔ New Years Dive
AMSTERDAM LIGHT FESTIVAL
Amsterdam Light Festival is an annual festival in the center of Amsterdam. National and international artists are invited to create light artwork, especially for the festival. The route can be done on foot, by bicycle, or by boat. Tickets will be on sale from the fall. The Amsterdam Light Festival takes place from December 1 to the end of January.
➔ Amsterdam Light Festival
EUROSONIC NOORDERSLAG – GRONINGEN | ESNS
Eurosonic Noorderslag is a yearly 4-day music festival in the center of Groningen. More than 300 bands from 40 different countries perform for 20,000 visitors. Eurosonic is not only for music lovers but also for professionals who can see which band they want to book or work with. Awards are presented at Eurosonic and there is an exchange program for talents from multiple European countries.
➔ Eurosonic Noorderslag
VAKANTIEBEURS | HOLIDAY FAIR | UTRECHT
Perhaps a bit crazy, but also for a foreign tourist in the Netherlands, this annual holiday fair is an absolute must to visit. The holiday fair is a 3-day spectacle where continental and intercontinental countries present themselves in a spectacular way to entice Dutch holidaymakers to book a holiday in their country. Are you curious about how your country presents itself in the Netherlands? Just visit this holiday fair in Utrecht and meet the representatives of your own country.
➔ Vakantiebeurs, around the world in one day, Utrecht
ICE SKATING ON AN ARTIFICIAL ICE RINK
If you say winter in the Netherlands, you say skating. In the Netherlands, you skate on natural ice when it is freezing and when it is less cold you can skate on artificial ice rinks. You find them all over the Netherlands. But even when it is freezing, skating on an artificial ice rink is highly recommended, especially if you never skated before. Of course, you can rent skates at all ice rinks.
➔ Artificial Ice Rink
CHINESE NEW YEAR FESTIVAL | THE HAGUE – 2023 is the year of the Rabbit
Bang fireworks, a parade with Chinese huge dancing lions, and dragons, one great spectacle and this is how the Chinese New Year starts in The Hague. The Hague is the only city in the Netherlands where the Chinese New Year is exuberantly celebrated. A large Chinese community lives and works in the Chinese district of China Town in The Hague. In the town hall of The Hague, the Chinese New Year will be festively ushered in by the mayor of The Hague and the Chinese Ambassador and there will be performances by well-known Chinese and Dutch artists.
All festivities are free of charge.
➔ 2023, Year of the Rabbit, Atrium of the city hall The Hague
➔ Chinese New Year Festival in The Hague
NATIONAL TULIP DAY
Saturday 21st is National Tulip Day. On National Tulip Day it's free picking tulips at the Museumplein in the center of Amsterdam. Every year 1.7 billion Dutch tulips are provided to guarantee a spring feeling in Amsterdam homes. Dutch tulip growers on Museumplein create a huge garden with 200,000 tulips. Over 10,000 people come to pick the free tulips, make sure to pick your own tulips at Museumplein this year! The theme of this National Tulip Day: Typical Dutch, when you think of the Netherlands you think of tulips.
➔ National Tulip Day
FEBRUARY
VALENTINE'S DAY IN THE NETHERLANDS
February 14th, love is in the air, it's Valentine's Day. In the Netherlands, love is always in the air! How to create a romantic Valentine's Day in the Netherlands? What present do you give to your Valentine's sweetheart this year? Or would you rather take her on a surprise trip? Are you looking for a super nice sweet special surprise for your sweetheart? In the Netherlands, there are so many lovely gifts, trips, and surprises to think of that you might get confused. Let us get it clear, while we think along with you! Together we will come up with a perfect Dutch love surprise!
➔ Tips for Love and Romance on Valentine's Day in the Netherlands

THE DUTCH ICE SCULPTURE FESTIVAL "WHAT A WONDERFUL WORLD" IN ZWOLLE
What fits more in winter than an ice sculpture festival, how cool is this? At this festival, you will find the most imaginative ice sculptures. The ice carvers have gone completely crazy on the theme "What a Wonderful World. The ice sculptures have been created from various subjects such as architecture, wonders of the world, culture, natural phenomena, people, animals, and fantasy figures. All in all, this year the ice sculpture festival gets great reviews, once again it is really awesome. There are about 100 ice sculptures, created by 42 national and international ice carvers. This annual ice sculpture festival is a real Zwolle event and is located within walking distance of the city center.
Don't forget your hat and gloves, it's really cold at the Ice sculpture festival.
➔ Ice Sculpture Festival Zwolle
CARNIVAL
"ALAAF" is the familiar greeting; the way to say "Hello" during Carnival. Carnival is a traditional feast, celebrated mainly in the south of the Netherlands in the provinces of North Brabant and Limburg but it is also celebrated in smaller villages in the rest of Holland. Near Utrecht, the city of Montfoort has quit a carnival parade. The carnival lasts three days and starts with handing over of the city key by the mayor to Prince Carnival. Prince Carnival rules the city during the Carnival. It's a feast with a colorful dress code and drinks, singing, and dancing on a parade from pub to pub and hanging out in the streets. So put on your most colorful crazy outfit and celebrate Carnival with the locals. During Carnival, many towns and cities have an alternative name. For example, the city of s'Hertogenbosch is called "Oeteldonk" and Breda is called "Kielegat".
➔ Dutch Carnival, dress up and visit an amazing party
➔ Carnival agenda Noord Brabant
BLUES FESTIVAL DELFT
Blues, Blues Rock, BoogieWoogie, Rock-a-Billy, Chicago, Texas, and Delta blues who doesn't love this fantastic music? Blues and Belgian Beer, the finest music, and the most delicious beer, the best combination ever! And where can you experience this musical highlight? At the Affligem Blues festival Delft. A lovely musical weekend with top-quality musical blues acts, what a great way to end February. The historic city of Delft is the stage where this 3-day festival is. Performances of international and national blues artists at several cafes. Cutting harmonicas, groaning howling saxophones, screeching guitars, singing swinging basses, you can hear it all at the Blues Festival. What a super cool festival, the place to be if you love the blues!
➔ Blues Festival Delft
MARCH
FJOERTOER TERSCHELLING
The Fjoertoer Terschelling is a yearly walking tour around the isle of Terschelling. You can choose three different distances: 16, 21, and 26 km. The fifteenth Fjoertoer will take place on Saturday, March 25, 2023. Registration for this opens mid/end of November 2022. Fjoertoer leads the participants along the beautiful nature of the island, through the polder, the woods, the dunes, and of course over the beach. On the way, Islander artists provide surprising and special fire and light effects directing the walkers in the right direction in the nighttime darkness. And of course, the old campfires are not missing either.
➔ Fjoertoer Terscheilling
LAMBS WATCHING AT FARMS AND SHEEPFOLDS
Finally spring is approaching and the lambs are born. On beautiful winter days, you can see the first newborn lambs in the meadows as early as February. What can be cuter than watching and cuddling lambs, it is so nice. Looking for lambs to cuddle? Well you can do it for example during the "Lamb Days". In the Netherlands, there are many places where you can watch, feed and cuddle lambs. For example at sheep farms, petting zoos, sheepfolds, and other locations. "Lambs Day" is a kind of maternity visit for newborn lambs organized by farms and sheepfolds.
➔ Watching Lambs
A STATE OF TRANS, JAARBEURS UTRECHT
A yearly dance event at Jaarbeurs Utrecht. The festival "A State Of Trans" is all about Armin van Buren, and so he says": it's not just love for music, it's my passion. It goes beyond liking, and beyond a hobby. It's about a way of living. Music is essential to my life.
➔ A State of Transe festival – Armin van Buren
CAPRERA LIGHT FESTIVAL BLOEMENDAAL
Let yourself be enchanted by the giant light artworks at this magical light festival in Bloemendaal. Every year a new selection of the greatest light art artists will exhibit amazing and beautiful light artworks, sometime with a mix of spectacular 3D light videos. You can admire the light artwork during a 1.5 km long walk. This fantastic light art festival is organized every year since 1948.
➔ Caprera Light Festival: Hoge Duin & Daalseweg, Bloemendaal
THE HAGUE HALF MARATHON
The Hague Half Marathon is also known as "City-Pier-City". There are different categories, varying from a children's run to a half marathon. Over 30.0000 participants among which world-class athletes will join you as you run. The course leads from the historical center to the beach of Scheveningen and back. If you feel for a sporty challenge during your stay in Holland sign up for this marathon. Registration is possible yearly from mid-November.
➔ The Hague Half Marathon
APRIL
THE PASSION
The Passion is an annual musical Easter story about the suffering and death of Jesus Christ. This year, Maundy Thursday is on April 6, and the Frisian seaport city of Harlingen is the setting for the TV broadcast The Passion 2023. This spectacle is free and a freely accessible event. Dutch actors, presenters, comedians, singers, and musical artists reenact the story of The Passion in the center of a town or village. Every year the passion is played in a different city or village. The passion can be seen LIVE on Dutch TV on Maundy Thursday from 8.30 pm.
➔ Life, Livestream or look back "The Passion" on Dutch TV
➔ The Passion at Harlingen at Sea
➔ Want to stay for the night? Book your hotel at this great, peaceful, and quiet farmlike hotel Staete Oase.
➔ Easter celebrated in the Netherlands
PAASPOP – EASTER OPENAIR MUSICAL FESTIVALS
There are several Paaspop Festivals organized in the southern Netherlands. The Paaspop Festival opens the Dutch outdoor festival season. On the Easter Pop Festivals perform well-known International and National bands and artists. The Paaspop Festival Schijndel is a three-day festival with more than 200 international and national acts and more than 90,000 visitors. Next to the festival site is a campsite where you can camp in a tent and there are camping units for rent. Paaspop Festival is a music festival for young and old and returns every year in Schijndel, a place in the east of the Netherlands. Paaspop Schijndel is a very colorful festival. Inside the festival area, it's possible to pay by debit card, cash, or credit card. To buy drinks or food you have to buy festival coins at the festival sales areas. These coins are valid on all festival days.
➔ Paaspop Festival Schijndel
➔ Paaspop Festival Den Hout
➔ Paaspop Festival Zieuwent
KAMASUTRA EROTIQUE EVENT AT IN JAARBEURS UTRECHT
Don't look here if you're under 18, stop, don't read any further, and don't open the link, this is for adults only. Kamasutra is "THE" most naughty erotic trade fair organized in Europe. This fair is not only for trade but for anyone interested in the world of eroticism. If you have special erotic desires and wishes visit the erotic fair Kamasutra at the Jaarbeur event and exhibition center in Utrecht. Kamasutra is overwhelming and exceeds all expectations. Kamasutra is a place of erotic pleasure, there are strippers, live porn stars, go go dancers who entertain the public erotically. Imagine yourself in the world of eroticism, experience lust, and erotic extravagance, enter a boudoir, visit a darkroom, go to the erotic maze, meet another erotic lover in the Swingers Café, view a show in the Sexbox Theater, and get entertained in the Cinema Erotique, surrender to the experience.
➔ Kamasutra Erotic Experience at Jaarbeurs Event and Exhibition Centre Utrecht
➔ Kamasutra, a Naughty Dutch Erotique Trade Fair
DIGITAL FESTIVAL AT NDSM AMSTERDAM
From disco to house, from intelligent dance music to techno, and everything in between. If you like to dance go to this unique music festival in an absolutely fascinating historic industrial location at the former wharf area NDSM in Amsterdam North. It is a yearly three-day Easter festival on Saturday, Sunday, and Monday from 12.00 till 24.00 hours.
➔ Digital DGTL Techno Festival NDSM Amsterdam
CHEESE MARKET ALKMAAR
A traditional and historical cheese market is held every Friday morning between 10 and 12.30 hours.
Address: Waagplein, Alkmaar
From April till the beginning of September
➔ Cheese market Alkmaar
CHEESE MARKET GOUDA
A traditional and historical cheese market is held every Thursday morning between 10.00 and 13.00 hours.
Address: Markt, Gouda
From April till the end of Augustus
➔ Cheese market Gouda
Where to stay in Gouda? ➔ Book here Hotel Goudse Watertoren, the smallest residential tower in the Netherlands
BLOOMING TULIP FIELDS
From mid-April till mid-May you can see blooming tulip fields in the province of North – and South Holland
➔ Dutch flower bulb fields near The Keukenhof
FLOWER PARADE NOORDWIJK | HAARLEM
➔ The biggest and most spectacular flower event between the tulip fields is the annual Flower Parade. This flower parade is held in the Bulb Region called 'Bollenstreek' in Dutch. A parade of dozens of floats traces a colorful ribbon from Noordwijk to Haarlem. The floats are made of thousands of flowers depicting beautiful creations. After arriving in Haarlem the floats are displayed on the Grote Markt for another day so visitors can view them up close.
➔ Flower parade Bloemencorso Bollenstreek
HIGH HEELS OR STILETTO RUN
The "High Heels Run" is since 2021 for women and men. Before, this race was only for high-heeled ladies. High Heels Runs are organized in cities all over the country. Participating cities differ every year. High-heel Runs are often organized as charity runs. An average high-heel course is about 200 meters long and must be completed entirely on high heels. Shoes with high heels must have a minimum height of 7 cm, socks, or boots with stiletto heels are not allowed.
➔ The first Stiletto Runs to come are organized in Rotterdam.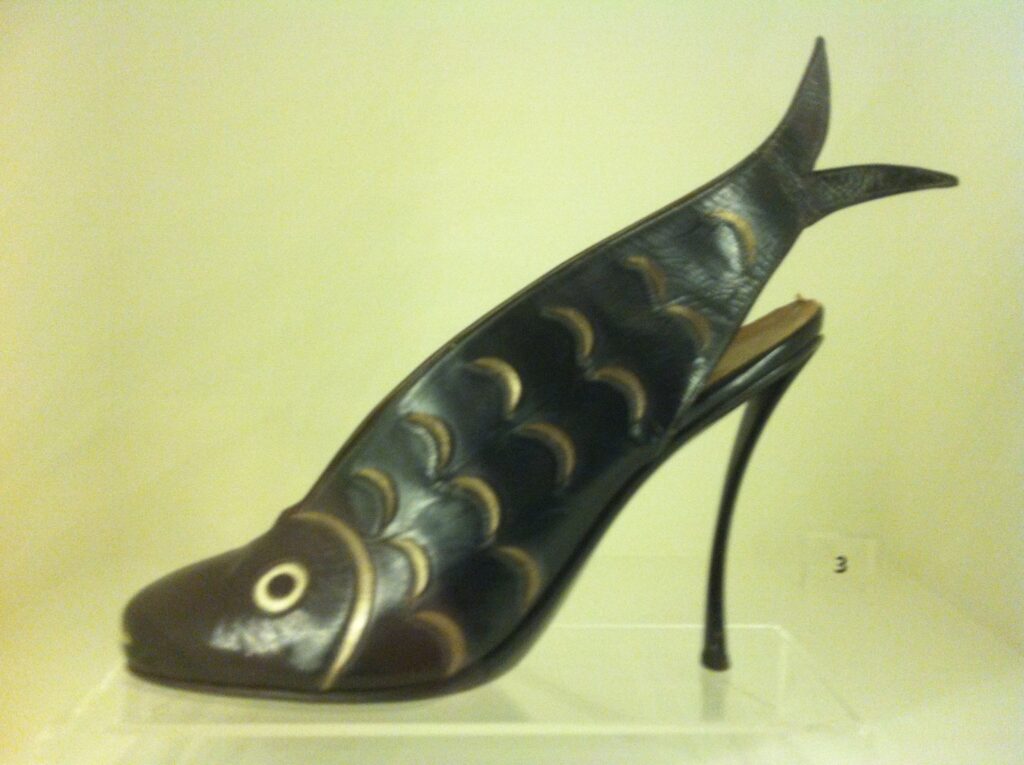 KEUKENHOF LISSE
This is a unique and unforgettable flowering park with a variety of 800 tulips and more than 7 million bulbs in bloom.
Opening hours: daily from 8.00 till 19.30 hours
Address: Stationsweg 166A, Lisse
From April till May.
➔ Keukenhof Lisse
KINGS DAY 27 APRIL – KING WILLEM ALEXANDER
Dress up in orange and mix up with the crowd strolling the streets of Amsterdam. Or even better you rent a boat and do the canals of Amsterdam joining Holland's biggest party of the year, don't miss this yearly event: King's Day
Where is Kings Day celebrated? Every city and every village celebrates King's Day. Throughout the Netherlands.
➔ King's Day
RACE OF THE CLASSICS ROTTERDAM
The Race of the Classics is an annual sailing competition. There are two editions: since 1989 in April for students affiliated with Dutch colleges or universities and since 2006 in October for 'Young Professionals' working at leading national and international companies.
➔ Race of the Classics Rotterdam
Join the Race of the Classics? This is how you do it: ➔ CareerWise | Hoge SchoolDen Haag | University Utrecht
MAY
COMMEMORATION DAY | REMEMBRANCE OF ALL WAR VICTIMS
The national commemoration of Remembrance Day on the 4th of May concerns all Dutch victims – civilians and soldiers – killed or murdered in the Kingdom of the Netherlands or anywhere else in the world in war situations or during peace-keeping operations since the outbreak of the Second World War. On Remembrance Day, the whole of the Netherlands will observe a 2-minute silence at 8 p.m.
On the 4th of May, Holland grieves for the people killed in wars.
➔ National Remembrance Day 4 May
LIBERATION FESTIVALS
On May 5th we celebrate the end of the Second World War (1940-1945). Visit the free Liberation Festivals, no admission fee is requested, in the cities of Amsterdam, Haarlem, Rotterdam, Den Haag, Utrecht, Leeuwarden, Groningen, Wageningen, Den Bosch, Roermond, Vlissingen, Almere, Assen, and Zwolle.
➔ Liberation festivals | Bevrijdingsfestivals
KEUKENHOF LISSE
The Keukenhof is a unique and unforgettable flowering park with a variety of 800 tulips with more than 7 million bulbs in bloom.
Opening hours: daily from 8.00 till 19.30 hours
Address: Stationsweg 166A, Lisse
From April till May.
➔ Keukenhof Lisse
JUNE
AWAKENINGS TECHNO FESTIVALS
"Awakenings" is a collective name for techno parties. These festivals usually have a theme related to techno music, for example minimal, Detroit, Schranz, Drumcode, or Kne'deep.
➔ Awakenings TECHNO festivals
➔ Live Awakenings festival
BACH FESTIVAL DORDRECHT
The Bach Festival Dordrecht introduces you to the music of Johann Sebastian Bach and completely new compositions. With crossovers between musicians and visual artists. With popular culture and 18th-century masters. Do you want a truly unforgettable experience during a festival? Then step out of your comfort zone and experience the vibrant power of contrast with us.
➔ Bach Festival Dordrecht
BLUES FESTIVAL, GROLLOO
The Holland International Blues Festival is a 2-days, large-scale blues festival in Grollo, Drenthe. The Blues Festival is a stage where masters and upcoming musicians perform. We daresay, you get to see the best blues acts from international and national soil.
➔ Blues festival Grolloo

BLUES MUSEUM CUBY AND THE BLIZZARDS, GROLLOO
Combine the Holland International Blues Festival Grolloo with a visit to the Cuby and the Blizzards museum. This museum was established in memory of Harry Muskee. Since the 60, Cuby and the Blizzards were a well-known Dutch blues band with the famous song "Window of my eye".
➔ Museum Cuby and the Blizzards
INDIAN SUMMER FESTIVAL
Indian Summer Festival is a stunning party in north Holland. Here it is going big with dozens of great artists on the line-up and an amazing and extensive festival site than ever.
Address: Indian Summer will again take place at the Geestmerambacht event site at Langedijk.
➔ Indian Summer festival
OERAL FESTIVAL TERSCHELLING
Oerol is an annual ten-day cultural festival in June, held on the island of Terschelling. The first edition took place on June 18, 1982. Oerol has grown into one of the largest location theater festivals in Europe. Oerol is programmed at the beginning of the summer when the island is lushly green. The entire island of Terschelling transforms into a theater offering a fabulous location for the Festival,
➔ Oeral Terschelling
PARKPOP, ZUIDERPARK, DEN HAAG
Whoever says pop music, says The Hague. Whoever says The Hague, says Parkpop! Parkpop is the pride of The Hague. Parkpop is one of the largest free festivals in Europe. Come along and join this great festival!
Address: Zuiderpark, Den Haag
➔ Parkpop Den Haag
PINKPOP FESTIVAL LANDGRAAF
The oldest and most famous music festival in the Netherlands. PINKPOP actually means "Pop Pentecost" and is usually held on the Whitsun weekend. Make sure you get your ticket on time.
➔ Pinkpop Festival, Landgraaf
TT ASSEN the DUTCH MOTO GRAND PRIX
If you like motorcycles then you probably also like motorcycle racing. In the city of Assen every year, during the last weekend in June, there is a great event. It actually is the Tourist Trophy, but best known all over Holland as its abbreviation the "TT of Assen". The TT van Assen is a super fun weekend for young and old and especially for anyone interested in motorcycles. There are various festivities for, about, and with motorbikes. Dancing and drinking are of course also possible on these TT days, the atmosphere is more than cozy. Grand Prix classes: Moto3, Moto2, MotoGP, MotoE, 50 cc/80 cc, 125 cc, 250 cc, 350 cc and 500 cc.
➔ TT van Assen
WANTIJ FESTIVAL DORDRECHT
Wantijpop is an annual free music festival for friends, children, and families. This festival takes place on the 2nd Saturday in June 2022 in the Wantijpark in Dordrecht.
➔ Wantij festival Dordrecht
HOORNSE STADSFEESTEN | Hoorn City feast
Hoorn is a nice harbor city near Amsterdam. At the beginning of summer are in this town the well-known Hoornse City days organized. Various activities including music performances, parades, markets, street theater, and other cultural events are organized. It is an opportunity for people to come together, and enjoy the festivities and the vibrant atmosphere of the city. And if you don't like the festivities you can visit the Jail Museum. `
JULY
KETI KOTI – BROKEN CHAINS – NATIONAL MEMORIAL AND FESTIVAL
In all the big cities there are Keti Koti – Broken Chains festivals organized to remember the shameful Dutch slavery past. ➔ Keti Koti Commemoration of the Dutch Slavery Past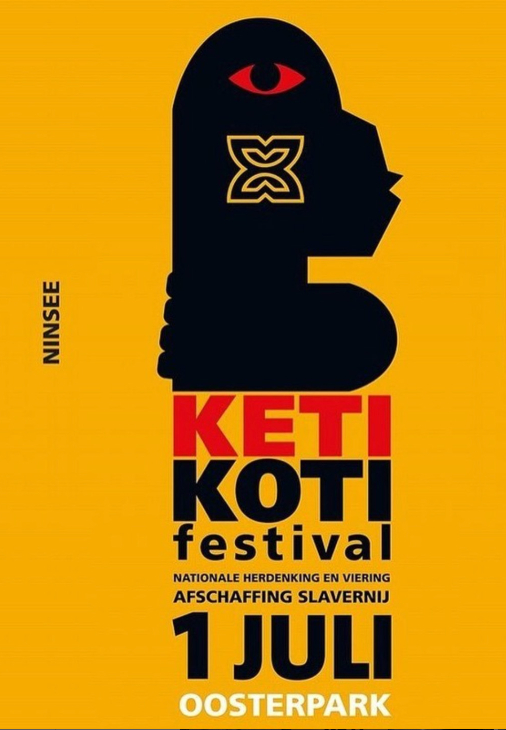 AWAKENINGS SUMMER FESTIVAL
We go all in, 3 days and nights of Techno.
For the first time in Awakenings history, you can stay the night. Get the complete experience and go for the 3-day weekend ticket that gives you access to the festival & extensive camping (night)program until 05:00 each night.
Location: Awakenings Summer Festival in the city of Hilvarenbeek.
➔ Awakenings Summer Festival
HERMITAGE AND PLANTAGE JAZZ AMSTERDAM
Jazz Talents at the Plantation. During the summer you can enjoy jazz concerts on Sundays in the atmospheric courtyard of the Hermitage Amsterdam! "Jazz Talents at the Plantage" is an annual jazz festival organized in collaboration with the Amsterdam Conservatory.
➔ Jazz Talents at the Plantage Amsterdam
KITE FESTIVALS of SPIJKENISSE AND TWENTE
There are 2 kite festivals in July:
1. Kite and Foodtruckfestival Spijkenisse, is an annual free family event from 11.00 to 17,00 hours.
Kite and Foodtruckfestival, Spijkenisse
2. Kite Feast Twente is an annual festival. For many years many kite lovers come to Twente to show their creations. The kite festival is an international happening, with kiters from the Netherlands, Germany, Belgium, England, France, Switzerland, Italy, the USA, and Canada bringing small and large kites. At the festival, you can make your own kite.
➔ Vliegerfeest Twente | Kitefestival Twente
KWAKU SUMMER FESTIVAL AMSTERDAM
The Kwaku Summer Festival is celebrated over 4 weekends and is a grand celebration of cultural diversity and identity in the "Bijlmer", the South Eastern district of Amsterdam. The festival offers international artists, culture, sports, and food from Dutch Guyana. Broad (social) participation in and celebration of the Surinamese roots is the most important pillar of Kwaku.
➔ Kwaku Festival Amsterdam
NAVY DAYS DEN HELDER
The open Marine Days in the harbor of Den Helder are not organized annually. The Navy Days offer a unique view of the Dutch Royal Navy in this well-attended event. The open days are in July and usually coincide with Sail Den Helder. Visitors can visit ships, see demonstrations and get a behind-the-scenes look at the naval world.
➔ MARINE | NAYY, DEN HELDER
Where to stay in Den Helder? ➔ Book here Hotel the Admiraal for an excellent stay near the Maritime Museum.
MILKSHAKE DANCE FESTIVAL
Milkshake Festival is a dance festival and at the same time a party where respect, freedom, love, tolerance, and fun are of paramount importance. The Festival is an annual event in the Westerpark in Amsterdam.
➔ Milkshake Festival Amsterdam
NORTH SEA JAZZ FESTIVAL, ROTTERDAM
Three days of international and national jazz. More than a thousand musicians on stage spread out over 150 performances and thirteen different stages.
Address: Rotterdam Ahoy.
➔ North Sea Jazz Festival, Rotterdam
PARADE, TRAVELING THEATER FESTIVAL
Every summer, the Parade, the traveling theater festival with its colorful tents, terraces, and restaurants will rebuild its festival site in the four largest cities in the Netherlands: Parktheater at Elzentlaan Eindhoven, Westbroekpark The Hague, Moreelsepark Utrecht, and Luther King Park, Amsterdam.
➔ Parade, traveling theater
SKÛTSJESILEN (SKS), FRIESLAND
In Friesland, the Dutch lake district, skûtsjesilen (sailing with historical flat bottom boats) is one of the top events. Over a fortnight, eleven races are sailed by fourteen skûtsjen in order to win the SKS championship. Skippers and their crew do their utmost to gain the much-wanted champions pennant and a beautiful challenge trophy: the Sulveren Skûtsje. It's all about the honor of a town, a village, or a region.
➔ Skûtsjesilen, Friesland
STREET PAINTING 3D, APELDOORN, ARNHEM AND ROTTERDAM
The best artists come from all over the world to create LIVE 3D Street Paintings on the streets of the three cities. At the World Street Painting Festival. Get there and art is created right in front of you in the street. With 3D artwork, people and art come together. You can view the 3D Street Paintings in Rotterdam until October 31, 2022.
Apeldoorn: 30 June till 3 July
Arnhem: 7 till 10 July
Rotterdam: 14 to 17 July
Every city has a kid's contest in September
Street Paintings can be viewed 24/7 until October 31, 2022.
➔ Street Painting 3D festival, Apeldoorn | Arnhem | Rotterdam
THE TALL SHIP RACES, HARLINGEN – 2026
The Tall Ships Races are organized every four years. It's an impressive huge sailing boat event. Besides the amazing spectacle, the Tall Ships Races are an event with a mission. Everything revolves around the personal development and education of young people by offering unique sailing training, regardless of nationality, culture, religion, gender, or social background. Since 2014, the Tall Ship Race is organized once every 4 years in Harlingen. The historic port of Harlingen is the perfect setting to welcome the mighty ships. The Tall Ships Days in Harlingen are a free event.
➔ The Tall Ships Race Harlingen
TILBURG FAIR, KERMIS TILBURG
The 10-day Tilburg Fair offers hundreds of attractions. During these 10 days, moreover, other events such as movies, festivals, exhibitions, and other special activities are organized in the vicinity of the fair. There is something to do for everyone! The Tilburg Fair is the BIGGEST fair ever and great fun to go to.
➔ Tilburg Kermis, Fair Tilburg
INTERNATIONAL FOUR DAYS MARCHES OF NIJMEGEN, VIERDAAGSE NIJMEGEN
More than 45.000 national and international walkers go on a daily tour of 40 km. The Four Days Marches have a different route each day through the landscape of the Dutch provinces of Gelderland, Brabant, and Limburg, through the city and the outskirts of Nijmegen. After the four days of walking the participants receive a Four Days Medal.
Start and finish is on Julianaplein in Nijmegen
➔ Vierdaagse van Nijmegen, 4days Nijmegen
BLACK CROSS FESTIVAL, ZWART CROSS in the city of LICHTENVOORDE
In addition to being the largest motocross in the world, Zwarte Cross is also the largest paid music festival in the Netherlands. Zwarte Cross is a 3-day festival that takes place on a site of 160 hectares in the city of Lichtenvoorde. There are 35 stages on which over 250 bands and 1000 artists perform.
➔ Zwarte Cross Festival, Lichtenvoorde

AUGUST
REGGAE LAKE FESTIVAL AMSTERDAM
The Reggae Lake Festival in Amsterdam is an annual music festival dedicated to reggae, ska, and dance hall music. The festival features a diverse lineup of renowned reggae artists, both local and international, who perform on multiple stages throughout the event. Attendees can expect to enjoy a mix of classic reggae hits, contemporary tracks, and other related genres. The festival has a vibrant atmosphere, with food stalls, craft vendors, and various activities that celebrate the reggae culture. It's a great opportunity for reggae enthusiasts to come together, dance, and immerse themselves in the spirit of this popular music genre. The Reggae Lake festival at Gaasperplas, Bijlmer, Amsterdam.
➔ Reggae Lake Festival Amsterdam
CHEESE MARKET ALKMAAR
A traditional and historical cheese market is held every Friday morning between 10 and 12.30 hours.
From April till the beginning of September
➔ Cheese market at the Waagplein, Alkmaar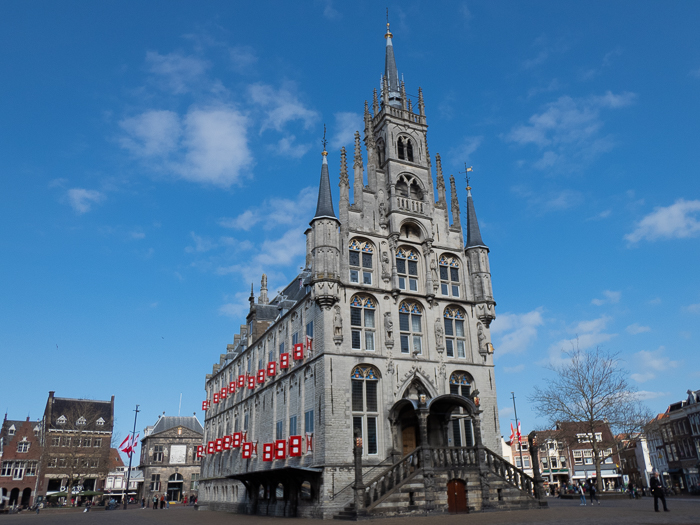 CHEESE MARKET in the city of GOUDA
A traditional and historical cheese market is held every Thursday morning between 10.00 and 13.00 hours.
From April till the beginning of September
➔ Cheese market at the Markt, Gouda
FESTIVAL OLD MUSIC | FESTIVAL OUDE MUZIEK UTRECHT
The Utrecht Early Music Festival makes it happen in the historic center of Utrecht. The extensive program is filled with over 150 concerts and other activities like Summer school Lectures, an Early Music Exhibition, and a STIMU Symposium. The Festival of Old Music in the historic city of Utrecht focused on classical or historical music from earlier centuries. The old historic city of Utrecht with a strong cultural heritage offers a beautiful scene for the Old Music Festival. This festival offers performances of music composed during the Renaissance, Baroque, and Classical periods, utilizing authentic instruments and historical performance practices. The festival opens with an open-air concert at Domsquare.
➔ The Utrecht Early Music Festival
GAY PARADE | GAY PRIDE AMSTERDAM
The annual Canal Parade starts on the first Saturday of August at 14.00 hours and lasts till 18.00 hours. More than 75 spectacularly decorated boats with beautiful girls and boys will sail through the Prinsengracht and over the river Amstel. You don't want to miss this exuberant and challenging event.
➔ Gay Pride Amsterdam
WORLD PRIDE AMSTERDAM 2026
In 2000 World Pride was for the first time organized and celebrated in Rome, in 2012 in London, in 2014 in Toronto, and in 2019 in New York. In 2026 World Pride will be celebrated in Amsterdam. It will be the first time World Pride comes to the Netherlands. 2026 is the 25th anniversary of the opening of civil marriage to same-sex couples, the Netherlands was the first country where this was possible.
➔ World Pride Amsterdam 2026
HUNTENPOP, DRU PARK ULFT
Huntenpop is the largest, annual, two-day music festival in the east of the Netherlands. The eastern part of the Netherlands is called the "Achterhoek". Over there the Huntenpop Festival traditionally starts on a Friday evening. You can stay at the festival campsite and enjoy street food at the festival market.
➔ Huntenpop, DRU park in Ulft
LOWLANDS FESTIVAL, BIDDINGHUIZEN
Kiss another sky at this three-day and three-night-lasting festival, find yourself a place on the campsite, and shuttle buses take you to and from the train station: it's all part of your festival ticket. There are about 10 stages in festival tents at Lowlands. The festival offers a wide variety of international entertainment: there is not only music but also literature, science, film, cabaret, ballet, theater, and comics.
Address: Lowlands festival Biddinghuizen
➔ Lowlands, Biddinghuizen
MYSTERY LAND FESTIVAL, HAARLEMMERMEER
Mysteryland is a well-known electronic dance music (EDM) festival that takes place annually in the Netherlands. The festival has historically been held in the Haarlemmermeer, a municipality located near Amsterdam's Schiphol Airport. Mysteryland is one of the oldest electronic music festivals in the world, with its first edition dating back to 1993. Mysteryland is renowned for its diverse lineup of electronic music acts, featuring genres like techno, house, trance, and more. The festival is also known for its vibrant stages, immersive decorations, and a strong focus on creating an otherworldly atmosphere for attendees. In addition to music, Mysteryland often includes various art installations, interactive experiences, and other forms of entertainment. The festival typically spans multiple days and attracts a diverse crowd of electronic music enthusiasts from all over the world. Camping options are often available for those who want to fully immerse themselves in the festival experience.
➔ Mystery Land Festival | Haarlemmermeer
REGGAE LAKE FESTIVAL AMSTERDAM
With 6 areas, the Reggae Lake Festival is the largest and perhaps also the nicest reggae festival in the Netherlands. The Reggae Lake Festival is held at the Gaasperplas in Amsterdam-South. Enjoy the biggest international reggae and dance hall stars and get to know the best reggae bands from the Netherlands. From a dance hall party stage to a large dub sound system area. Relax in the reggae chill and lounge area, eat Surinamese or Jamaican BBQ, and swing on the Afrobeache.
➔ Reggea Lake Festival Gaasperplas Amsterdam
SNEEK WEEK – SNEEK, FRIESLAND
The city of Sneek is the center of the Dutch Lake District. "Sneek Week" is an annual event organized by the Royal Water Sports Association. Sneek is located at the Lake of Sneek in the northern province of Friesland. During Sneek Week there are daily sailing competitions in different categories on the Lake of Sneek and the Goëngarijpsterpoelen. Besides sailing, there is also time for relaxation and you will find this on the square in front of the cafe Neighbors. Here you find ultimate summer atmospheres, beach balls, umbrellas, beach flags, flowers, and plants. Here you enjoy good food, nice drinks, and you will dance on cool music. Get there and experience the ultimate Sneek Week feeling. This yearly event takes place at the beginning of August.
➔ Sneekweek at Sneekerlake, Frysian is
SAND SCULPTURE FESTIVAL, ZANDVOORT
The European Sand Sculpture Championships are held annually in Zandvoort. Zandvoort is a coastal town near Amsterdam. The theme of the Sand Sculpture Festival in 2022 is "Landscape through the eye of the Master". The organization is a collaboration between the "Zand Academie" and the municipality of Zandvoort. Six sand artworks are made by artists from 6 different European countries. The championships last from the beginning of May till the end of August. The sculptures can be viewed free of charge from May to August at various locations in the village.
➔ Sand Sculpture Festival, Zandvoort
SPOFFIN, STREET THEATER FESTIVAL, AMERSFOORT
The yearly Spoffin festival offers surprisingly, innovative and high-quality professional performances from the Netherlands and abroad in the field of theater, dance, music, visual arts, and mixed forms of these disciplines. And it happens in the streets, on the squares, and in special locations in Amersfoort. This annual festival is in the center of Amersfoort at the end of August.
➔ Street theater festival Amersfoort
EXPOSITION ICONS BY WILLIAM RUTTEN, HILVERSUM
35 years of photographic work by William Rutten. The ICONS exhibition is an impressive overview of the beautiful work of photographer William Rutten. William Rutten has photographed celebrities including Al Pacino and Lady Gaga, but also artists from the Netherlands such as Henny Vrienten and Waylon.
Address: Museum Hilversum, Kerkbrink 6, 1211 BX Hilversum
➔ Museum Hilversum
WE LOVE THE 90'S, NIJMEGEN
The biggest 90s party ever is celebrated yearly at the end of August in Nijmegen. Who doesn't love these great, wonderful, and remarkable sounds of the 90's? What can you expect? Performances on the main stage of several DJ's and bands from the '90s like 2 Unlimited, the Party Animals, and T-Spoon. If you like Dutch hardcore and gabber scenes there are lots of possibilities to rave dance by the second stage. Instead of Rave, we say "Hakken or Hakkuh" in Australia it refers to "Gabber". On the second stage, you can expect performances from artists like DJ Mental Theo and DJ Gizmo.
➔ We love the 90's, Nijmegen
LUMBERJACK FESTIVAL LAGE VUURSCHE
Throughout the year various activities are organized in the Recreation pit Drakenstein. Our favorite event is the annual, Lumberjack Festival in August. The Lumberjack Festival lasts 2 days, and is celebrated on the weekend from Saturday to Sunday. The festival is free and freely accessible. The Lumberjack Festival program contains various activities and demonstrations like tree climbing, Timber pull saw, ax throwing, chain wood stamping, archery, bushcraft spatula carving, Stihl, and an introduction to mountain biking. There is also a merry-go-round, bouncy castles, and a ball pit. There is nice live music and it is possible to put pictures on to ask. There are cozy seats on the festival site, and the nicest and tastiest food trucks are available. But what this Lumberjack Festival is all about is the National Championships Carving Sculpture Saws
➔ Lumberjack Festival, Lage Vuursche | Recreation Pit Drakenstein
SEPTEMBER
APPELPOP, TIEL
In Tiel, every year on the 2nd weekend of September, the 2-day Appelpop festival is organized. Every year the program features major Dutch artists such as Maan, de Staat, DI-RECT, Davina Michelle, The Dirty Daddies, Emma Heesters, Fata Boom, Joost, Merol, Prins S. en De Geit, The Dean, Sophie Straat, Wies and Cloud surfers
➔ Appelpop, Tiel
EXUBERANT FLOWER PARADE WITH GIGANTIC FLOATS | DAHLIA | ZUNDERT
The flower parade of Zundert is the largest parade in the world. The construction of the floats is purely volunteer work. Twenty hamlets compete with each other to build the most beautiful car. Which that is is to be judged by a professional jury. And so things go on in Zundert for more than eighty years. The flower parade floats are huge, the biggest floats are nine meters high and nineteen meters long. Maximum dimensions have been set by the organization because the cars became too large. The flower parade is held on the first weekend of September. Tickets are available from April/May. This event is more than exceptional.
➔ Worlds biggest flower parade Zundert

DAMLOOP BY NIGHT, RUN YOUR 5 MILES IN AMSTERDAM
Damloop by night follows a track of 5 English miles from Zaandam to Amsterdam. The Damloop is a nightly party any runner should attend. Running with a big smile on your face and enjoying the many DJ's, bands, and spectacular light shows along the way. The Damloop by night takes place yearly on a Saturday in mid-September. A maximum of 15.000 runners start the Damloop in Zaandam a little bit north of Amsterdam.
➔ Sign up: Damloop by night 5 miles
DAMLOOP, VAN DAM TOT DAM
. The "Dam to Dam" is a run over 10 English miles with a passage through the IJ-tunnel. The start and finish are in two different cities. Top athletes will be joining you on the run. Just keep up.
The "Van Dam tot Dam Wandeltocht" is a walking tour is organized for a maximum number of 17.000 walkers.
The Dam tot Dam "FietsClassic" is a cycling event for a maximum number of 6000 cyclists, the cycling event is organized at the same time as the "Damloop".
➔ The Dam tot Damloop is the largest sporting weekend in the Netherlands.
Starting point: Prins Hendrikkade, Amsterdam
Finish: Peperstraat, Zaandam
INTO THE GREAT WIDE OPEN, ISLE OF VLIELAND – WADDEN SEA
"Into the Great Wide Open" is a multi-day annual pop, cultural, music, and theater festival in multiple locations in the middle of nature on the beautiful Wadden island of Vlieland. You reach the island by ferry from Harlingen. This annual festival is in early September. The sea marks the boundaries of the festival, there are no crush barriers, how nice is that. It doesn't matter what style of music you like, there is something nice for everyone in the program. The atmosphere of this festival is more than great and good food has also been thought of, for example, oysters from the mudflats and freshly caught sea bass. Campfires on the beach will warm you up and increase the ultimate festival feeling. September can be cold so you better bring a blanket.
➔ Into the great wide open festival, Vlieland
FILM FESTIVAL AND GOLDEN CALF GALA, UTRECHT
The annual Dutch film festival with its sometimes moving award ceremonies – The Golden Calf – takes place in Utrecht. The film festival ends with the Golden Calf Gala on September 30 at 8 p.m. in the Utrecht City Theater. During this award ceremony, nominees have a chance to win a Golden Calf, the highest award in the Dutch film industry.
➔ Film festival and Golden Calf Gala in Utrecht
➔ Must see Holland | Top 10 best movies from the Netherlands

WALKING TOUR, "FJOERTOUR" THROUGH THE DUNES OF RENESSE
On a Saturday evening, usually during the third weekend of September, the annual Fjoertoer Renesse takes place at the head of the island of Schouwen in Zeeland. You can choose from two distances, namely 9 and 15 kilometers. The routes lead you through the dunes, over the beach, and through the nature reserves of the island of Schouwen Duiveland. Along the way, you will see great art objects some with music and others with special fire and light effects.
➔ Registration Fjoertour Renesse
GRAND PRIX, ZANDVOORT FORMULA 1
First things first and let's give a big compliment to our Max Verstappen the world's "Number 1" in GP F1. Max was born in 1997 as the son of successful karter Sophie Kumpen and Jos Verstappen a well-known Dutch rally driver. Their son Max Verstappen is the first Dutch Formula 1 world champion in history. The Netherlands is more than proud of Max Verstappen.
Grand Prix Zandvoort is a yearly event. This year the F1 race was on September 4 a week after the GP of Belgium. Next year's GP of at Zandvoort will take place on August 27, 2023. The 1st and 2nd free practice of the Dutch GP in 2023 will be on Friday, August 25, and the 3rd practice and qualifying will be on Saturday, August 26.
➔ Grand Prix, Formule 1, Zandvoort
FORTRESS FESTIVAL AND MONUMENT DAY DEN HELDER
This yearly returning festival in (usually) the second weekend of September offers quite a spectacle at Fort Kijkduin in the city of Den Helder. In 2022 the theme was: "What a disaster". There are many fun activities such as archery, rifle -, and catapult shooting. To make the fortress come to life, even more, there is historical music and the reenacting of residents from earlier times such as washerwomen, farmers, French soldiers, and fire cannons.
➔ Fortress Den Helder
➔ Monument Day Den Helder
LIEF FESTIVAL, STRIJKVIERTEL UTRECHT
Techno, deep-house and tech-house, new talent, emerging greats, and household favorites on 5 stages, a colorfully playful festival. Lief Festival is a Dutch electronic music festival held annually at the end of the summer, on the first weekend of September.
➔ Lief Festival, De Meern, Utrechtl
MUSICA SACRA, ART FESTIVAL IN THE CITY OF MAASTRICHT
Musica Sacra is a partly free partly paid art festival programming music, dance, theater, performance, film, and fine art. This festival erects its stages in the main historic places of the city center of Maastricht. Near old churches, monasteries, and squares. The heart of Musica Sacra beats on the main square of Maastricht: The Vrijthof. Musica Sacra is an ongoing program with exhibitions as well as many other surprising activities.
➔ Musica Sacre Art festival Maastricht
OYSTER FESTIVAL, THE HARBOR OF YERSEKE
The oyster season in Zeeland is from September to April. The start of the oyster season is celebrated during the oyster festival. At the oyster festival, you will get to know the versatility of the oyster and other local delicacies. But let's talk oysters. The reproduction of oysters is between May and August. That is when oysters fall in love. Yerseke is the main mussel and oyster village in the Zeeland -district. If you are an oyster lover do not miss a visit to this beautiful town. In Yerseke you can visit oyster pits, as well. The pits are the residence of the oyster. If you happen to be in Yerseke think about visiting the Oosterschelde Dam and Oosterschelde Museum as well, dont miss the nature reserve Yerseke Moer.
➔ Oysterfestival Zeeland
➔ Oysters, a delicacy from the Netherlands
PRINSJESDAG | OPENING OF THE POLITICAL YEAR BY KING ALEXANDER | THE HAGUE
Every year on the third Tuesday in September it is Prinsjesdag. The King used to step into his Golden Carriage and head, through the crowded streets of The Hague, for the official opening of the new season of the House of Representatives and the Senate. In 2022, Prinsjesdag is on September 20. The king will deliver the "Speech from the Throne". The "Speech from the Throne" is actually written by the ministers in charge. They explain of the government's policies for the coming year. Next, the Minister of Finance presents the Budget Memorandum 2023 and the National Budget 2023 to the House of Representatives. This meeting is traditionally held in the Ridderzaal, but due to the renovation of the Binnenhof, the meeting will take place in 2022 in the Koninklijke Schouwburg in The Hague. The tradition of the king's reading of the 'Throne Speech" dates back to the time when the king ruled independently. In 2022, Princess Amalia will be present at the reading of the Speech from the Throne by her father King Willem-Alexander.
➔ Troonrede | Prinsjesdag | The Hague
THE HAGUE HALF MARATHON
The Hague Half Marathon is also known as City-Pier-City-Run. There are different categories, varying from a children's run to a half marathon, with almost 30.0000 participants among which world-class athletes will partake in the run. The course leads from the historical center of The Hague to the beach of Scheveningen and back. If you feel for a sporty challenge during your stay in Holland sign up for this marathon.
➔ The Hague Half Marathon

UITFEEST UTRECHT
The Uitfeest marks the beginning of a new cultural season in Utrecht. Cultural institutions open their doors and performers give a free preview of their new shows. The City of Utrecht will be one big stage with music, dance, theater, exhibitions, and film.
New season: ➔ Uitfeest Utrecht
WORLD HARBOR DAYS ROTTERDAM
The first weekend of September is dominated in Rotterdam by World Port Days. During this three-day event, the full width of the port of Rotterdam is presented to the public. Experience World Port Days at various locations in the city and port.
➔ World Harbor/Port Day Rotterdam
OCTOBER
AMSTERDAM DANCE EVENT (ADE) | ELECTRONIC MUSIC
Lover of electronic music attention please: this is the event/festival to be in Holland. Celebrate the world's best dance music at ADE in the hottest clubs of Amsterdam. ADE offers you a five days lasting night program filled with dance and a complete day program with amazingly inspiring creative possibilities, masterclasses, and a meeting point for like-minded electronic music lovers. Mid-October is the annual five days ADE-festival. A never-ending party. Five days of dance with the world's best DJs. Well, how great is that?
➔ Amsterdam Dance Event | Amsterdam

LEGO WORLD FESTIVAL UTRECHT
Adults and children play with LEGO. LEGO stores offer great packs for everyone. Lego is truly a timeless toy, it is educational and super fun to play with or collect it. Do you know someone who has never played with LEGO? I think those people are hard to find. Small and big children, boys and girls love to play with LEGO. LEGO, these colorful bricks and accessories give young and old lifelong joy. We all love to play with LEGO, so to say we are LEGO players.
LEGO NEWS: ➔ LEGO World Festival Jaarberus Utrecht, 20 edition, from 18 till 24 October 2023
AUTUMN CRAFT BEER FESTIVAL | HERFST BOKBIER FESTIVAL
Celebrate our best Craft Beer. Do you feel like a special beer from the tap? This autumn craft beer is strong and stronger varying from 6% to 9%. Every year in autumn there are craft beer festivals all over the country. In Dutch "Craft Beer" is called "Bokbier". It is interesting to know how and with which ingredients this seasonal beer is brewed. For me, it's all about the pleasure of enjoying a nice strong "bokbier" from the tap with friends or family at a "Bokbier Festival. If you like beer, don't hesitate and rush to a "Bokbier Festival". Find the best "Bokbier Festival" in you neighborhood by clicking on the link below.
➔ Autumn Annual Craft Beer Festivals in the Netherlands
BREDAPHOTO FESTIVAL |CITY OF BREDA
The BredaPhoto Festival is a biennial event in the historical center and the former industrial quarter of the city of Breda. Photographers from all over the world present their photographic works at this awesome photo festival. This festival is best seen by booking a guided tour by bike. A tour like that takes three hours.
➔ BredaPhoto Festival
HALLOWEEN FRIGHT NIGHT | ATTRACTION PARK WALIBI | CITY OF BIDDINGHUIZEN
Scary! The best Halloween experience in Europe ARE definitely the Halloween Fright Nights at Walibi park. The Walibi park is transformed into a Horrifying Halloween setting. Terrifying actors roam the park to scare you senseless. Goosebumps and the sweat of fear will moke you bite your nails. Buy extra tickets for the ultimate Halloween experience in a Haunted House. In the daytime you can go with your kids, aged between 6 and 12, to special Halloween experiences, these are the so-called "Halloween Spooky Days". Halloween Fright Nights start at 18:00 hours, the last ride is at 23.00 hours.
➔ Halloween Fright Night | Walibi
LEFT OF THE DIAL | ROTTERDAM
Art music | Pop Music Oriented / Alternative Rock festival. This annual festival, partly free and partly payed, is organized in the center of Rotterdam from Thursday till Saturday. The free festival is only on Friday and Saturday. The left of the Dial festival is in and around the center of Rotterdam where several bands play at multiple locations, one of the stages is on a boat. Can you imagine, a boat trip with the performances of nice bands while sailing, how awesome is that? Get your all days ticket for the best new alternative bands festival in Rotterdam. And guess what? There's a great after party 'Kiss All Hipsters" with DJs Jael and Arnold.
Left of the Dial, Rotterdam
MOTORCROSS | OPEN CUP CROSS | RHENEN
Motor and car club Rhenen annually organizes on Ascension Day and in the autumn a large international motocross event on the most beautiful circuit in the Netherlands "Nature reserve Kwintelooijen" in Rhenen. The Kwintelooijen circuit has height differences of up to 60 meters. The circuit organizes 3 multi-day events and has no training facilities and no overnight accommodations. October Open Cup Cross: every participant must be in possession of a valid KNMV starting license Motocross or basic sports license Motocross Class division: 1. Open 125cc (from 13 years) 2. HOBBY 250cc (up to 250cc 2/4 stroke) (from 15 years) 3. HOBBY 500cc (above 250cc 2/4 stroke) (from 16 years) 4. Veterans 40+ 5. Start certificate 250cc (up to 250cc 2/4 stroke) 6. Start certificate 500cc (above 250cc 2/4 stroke)
➔ Circuit Kwintelooijen, Oude Veensegrindweg, Rhenen
MUSHROOM SPOTTING IN THE DUTCH WOODS
In October all the schools have a one-week autumn holiday. Autumn in the Netherlands is great and very colorful. The Netherlands is a wooded country and how nice it is to take a walk or bike ride through a forest. Leaves are changing color, the air is humid, it is getting dark earlier, the air is humid and mushrooms are sprouting from the ground. The association Natuurmonumenten has set out several mushroom routes, check the website to see if there is a nice walking route nearby. Natuurmonumenten – mushroom routes
OCTOBER FESTIVAL City OF SITTARD
➔ The biggest autumn event is in the south of Holland. Beer, beer, and beer, well it's all about beer. Four giant party pavilions, a mega carnival, parades, and extracurricular activities for young and old make a great event in which the community is passionately involved. A substantial part of the population of Sittard dresses in German Dirndl and Lederhosen and entrepreneurs decorate their shop in October style.
Get you tickets to: ➔ October Festival Sittard, Zuid Limburg
OCTOBER FEST IN DEN BOSCH
On the square beside the Sint Jans Cathedral, in a super de luxe heated mega party tent, you are welcome to visit the Den Bosch October festival. This October party is all about fun, Schlager music, Dutch songs called "Smartlappen", large German beer mugs, sausages, and sauerkraut. Dress up in your best lederhosen or Dirndl dresses, or wear any outfit, in which you look funky, cool, and beautiful. Anyway, Octoberfest is about BEER and offering you a good time.
➔ Octoberfest Den Bosch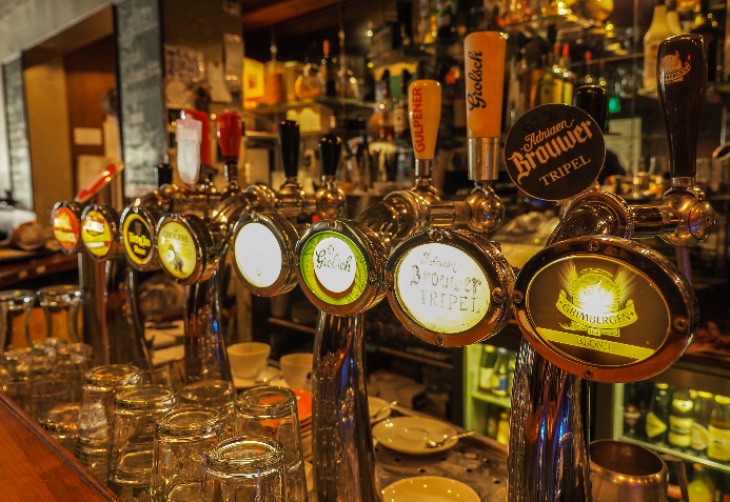 "SO WHAT'S NEXT?" JAZZ FESTIVAL IN EINDHOVEN
So What's Next is an annual three-day Jazz festival in the city of Eindhoven. This event is organized by So What's Next in collaboration with partners like the Muziekgebouw Eindhoven and North Sea Jazz and Mojo Concerts. This festival is a music revolution with groundbreaking concerts by jazz artists of the new millennium.
➔ So What's Next
RIJKSMUSEUM AMSTERDAM
For the first time, the National Rijksmuseum presents an exhibition of all 22 paintings, 60 drawings, and more than 300 best examples of Rembrandt's works from the museum's own collection.
➔ Rijksmuseum Rembrandt Amsterdam
SINGELLOOP UTRECHT | OLDEST STREET RUN IN THE NETHERLANDS
Every year in October you can do the Singelloop Utrecht on a Sunday. It's a great running party, a really happy event. "Singelloop" can be translated into "Canal Run". The Singelloop Utrecht is a run through the historical center of the city of Utrecht.
➔ Singellloop Utrecht
NOVEMBER
AMSTERDAM LIGHT FESTIVAL
➔ Amsterdam Light Festival
"COUNTRY & CHRISTMAS FAIR" IN CASTLE DE HAAR IN THE TOWNSHIP OF HAARZUILENS
More than two hundred and twenty exhibitors welcome visitors in their heated and romantically lit stands. The fair is a perfect stay for lovers of exclusive Christmas gifts, lifestyle articles, and fire pits. The smell of Christmas and the winter nights create an unforgettable atmosphere with the fairytale castle of De Haar as a backdrop. During the Country & Christmas Fair, you can visit the castle at a discounted rate, as well.
➔ Castle (Kasteel) de Haar Utrecht, Kasteellaan 1, Haarzuilen

Where to stay in style near Castle de Haar? ➔ Book here Hotel Flora Batava
SAINT MAARTEN, NAMESDAY 11 NOVEMBER
With Saint Martin, on November 11, children go by the door. It is an old tradition that on November 11, the name day of Saint Martin, children with homemade lanterns go by the door to sing songs. As a reward, they get candy from the people for whom they sang. Saint Maarten died in the year 397 and was known for helping and caring for poor people. As a soldier, he gave half of his cloak to a beggar. After his death, he was canonized. Saint Martin is not celebrated throughout the Netherlands; it varies from place to place.
➔ Sint Maarten Utrecht
THE "FJOERTOER" THROUGH THE DUNES AROUND THE CITY OF EGMOND
Fjoertoer is an annually recurring two days event, a beautiful and impressive night walk through the dunes and woods surrounding the cities of Bergen and Egmond, located on the coast of the province of North Holland. Along the way, you will be surprised by various light, fire, and sound objects. The "Fjoertoer Egmond" is a walking event with various distances (14 km, 19 km or 26 km). The route to be taken leads through the woods and along the beach to a spectacular finish at the beach entrance in Egmond aan Zee. After your achievement, you can party with the other participants at a Lighthouse Party. You do not want to miss that. Sign up to participate in one of the amazing Fjoertoer Egmonden walking events:➔ The Fjoertoe Egmonden
GLOW FESTIVAL EINDHOVEN
GLOW Festival is an outdoor festival, the light art objects can be viewed via a walking route through the city of Eindhoven. This annual light festival has an enormous amount of light art projects by national and international light artists. This innovative event has grown into one of the best-attended light festivals in the world.
➔ GLOW festival Eindhoven

Best stay in light city Eindhoven during GLOW festival? ➔ Book here Hotel Mariënhage
DECEMBER
COUNTDOWN UNTIL CHRISTMAS 25 December 2023, Santa Claus is coming
83
outDays
01
Hours
45
Minutes
13
Seconds
CHRISTMAS FAIRS AND MARKETS IN THE NETHERLANDS
Soon it will be Christmas time again. In the Netherlands there are a huge number of cozy Christmas markets and fairs, some are more well-known than others but they are all visited by a large number of visitors. At the Christmas fairs, It's all about Christmas. As soon as Sinterklaas and his Pieten have left Holland, the whole country wallows in the Christmas spirit. At Christmas markets, you can enjoy Christmas music, usually, a live orchestra or an authentic Christmas singing group performs and sings well-known Christmas songs. Houses, trees, stores, schools, businesses, streets, and squares are decorated with Christmas lights, and Christmas decorations hang over all. The Dutch go all out in the cozy Christmas feeling. Christmas trees are decorated both inside and outside. Go to one of the cozy catering establishments to enjoy one of the Dutch favorite drinks like hot chocolate with whipped cream and warm Gluwhwein on a heated terrace. And despite the energy crisis, there is plenty of light in the darkness thanks to solar-powered Christmas lights.
➔ Country and Christmas Fair Castle de Haar
➔ Here you find all the Christmas fairs in the Netherlands
JAPAN LIGHT AND FOOD FESTIVAL UTRECHT
Japanese ghost paradise in Utrecht. This winter the temporary Japanese Light & Food Festival is in Utrecht. On this light spectacle, you will find a silent disco, karaoke, LED artworks, stalls with fresh sushi, ramen, and Japanese tea, and of course the illuminated cherry blossoms. If you like light festivals and good food, this festival is definitely worth a visit.
➔ Japan light fesitval Utrecht
SAINT NICHOLAS, 5 DECEMBER
Sinterklaas and his helpers arrive each year in November on a steamboat filled with gifts. Sinterklaas also called Saint Nicolas and his helpers all called "Piet" are loved by children. Children can put their shoes next to the chimney. At night, Sinterklaas rides across the rooftops on his white horse Amerigo and places traditional sweets and gifts in the children's shoes. Traditional sweets are Pepernoten, marzipan, and chocolate letters, you can buy them at bakeries and supermarkets. On December 5, the birthday of Sinterklaas is celebrated and gifts are exchanged, Sinterklaas and his helpers are not real, it's a made-up story. At the age of 6 or 7 years, children are told the real story. Sinterklaas arrives in nearly all Dutch cities and villages, for an exact date check a tourist office.
➔ Saint Nicolas feast 5 December

NEAPOLITAN NATIVITY SCENE AT ST. CATHARIJNE CATHEDRAL UTRECHT
Every year a huge Neapolitan nativity scene is set up in the St. Catharijne Cathedral. The Neapolitan nativity scene is beautiful and can be admired for free from December 18 to January 8. Just walk through the gate next to the cathedral and follow the red carpet to the Neapolitan Nativity scene. You don't have to make a reservation, just walk in.
DOT, WORLD'S BIGGEST CHRISTMAS BAUBLE, GRONINGEN
Every year DOT is converted into the largest Christmas bauble in the world. Every year on December 6, 6000 lights are ceremonially lit. DOT is a sleek light object that adorns the skyline of Groningen during the holidays. The ball has a diameter of 26 meters and is 19 meters high. Under the largest Christmas ball celebrate the coziest ugly Christmas party of DOT, on New Year's eve, say goodbye to last year, and bring a toast to the New Year at the DOT NYE party.
➔ DOT, CHRISTMAS AND NEW YEAR FEAST, GRONINGEN

Where tot stay in Groningen? ➔ Book here Hotel The Happy Traveler
---
EVENTS, FESTIVALS AND EXHIBITIONS BY TOPIC
KITE FESTIVALS IN THE NETHERLANDS
6 t/m 18 April – Internationaal vliegerfestival Vroomshoop
1 & 2 May – Tricksparty Zeebrugge 2022
7 & 8 May – Vliegerfestival Valkenswaard
21 & 22 May – Vliegerfestival Callantsoog
26 May – Vliegerfeest Strandpaviljoen Caricole
27 -May – International Quad-line meeting Brouwersdam
29 May – Vliegerhappening Antwerpen
4 t/m 6 June – Vliegerfestival Renesse
11 & 12 June – Streetmart Volkswagen busmeeting & vliegerfestival Westende België
3 July – Vlieger – en Foodtruckfestival Spijkenisse
2 & 3 July – Vliegerfeest Twente (https://www.vliegerfeesttwente.nl/)
6 & 7 Augustus – Vliegerfeest strandpaviljoen Caricole (https://www.caricole.nl/events/vliegerfeest-2016-2/)
20 & 21 Augustus – Rijsbergse vliegerdagen (https://rijsbergsevliegerdagen.nl/)
19 t/m 21 Augustus – Vliegerfestijn Emmen (https://s-v-e.nl/)
4 & 25 SAeptember – Internationaal vliegerfestival Scheveningen (http://vliegerfeestscheveningen.nl/)
1 & 2 October – Wind Festival Texel
8 & 9 October – Windfestival Wijk aan Zee
23 October – Vliegerfeest strandpaviljoen Caricole