Dutch sky | amazing sky at sunset and sundown
The Netherlands may not be known for its beautiful weather, although the summer of 2022 was unparalleled. But the Netherlands is certainly known for its beautiful skies. Beautiful cumulus clouds have been an inspiration for many of the famous Dutch painters of earlier times. Certain clouds are known to art connoisseurs as Ruisdael clouds, named after the famous 17th-century painter Jacob van Ruisdael. I myself can really enjoy the beautiful Dutch sky. Whether it's a sunrise, glistening dew on the fields, clear white clouds in a deep blue sky, a sunset, the golden hour, the blue hour, or whatever you name it. The Dutch sky, I love it.
Music and the weather
Many a song is written about the weather. Songwriters do get inspiration for songs from the weather. Lots of songs have been written about the sun, the rain, blue skies, and rainbows. In the early years, back in the 50ties, a great number-one song by Gene Kelly was named: "I'm Singing in the Rain". You probably never heard it. But check it out.

My number one favorite "weather song" is from Kate Bush: "Cloud busting".
Other great songs inspired by the weather are:
Sunrise – Norah Jones
Here Comes The Sun – The Beatles
Rain – Terence Trent D'Arby
Purple Rain – Prince
Weather With You – Crowded House
Ain't No Sunshine – Bill Withers
Riders On The Storm – The Doors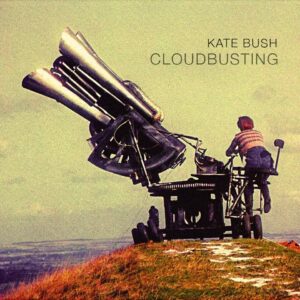 Dutch light
How does Dutch light come to be so special? This light attracted generations of artists. According to some, it is because of the large amount of water in the Netherlands that reflects the light and the clouds. It is also claimed that the light has changed because much of the water in the Netherlands has been reclaimed and the reflections have changed. Others say it's because of the watery gray skies, blurring harsh contrasts. When the sun breaks through somewhere, it is as if the landscape is lifted in that spot. Anyway, the Dutch skies offer a never-ending irresistible spectacle.
The Netherland's maritime climate
The Netherlands, with its long coastline along the North Sea, Wadden Islands, and Zeeland Islands, has a typical temperate maritime climate. The influence of the sea ensures winters are not too cold and not too hot in summer. There always seems to be enough moisture in the air to guarantee a shower of rain.
Dutch Clouds
The Dutch language has many names for different types of clouds. The clouds are usually named after familiar objects such as sheep clouds, cauliflower clouds, and piling clouds. When you see these clouds you immediately understand why they are called that way. when you look at the matter in a scientific way you distinguish different cloud genera falling under a family or a combination of families. The four families are high clouds, medium clouds, vertically developed clouds, and low clouds. Cloud genera are further subdivided into cloud types.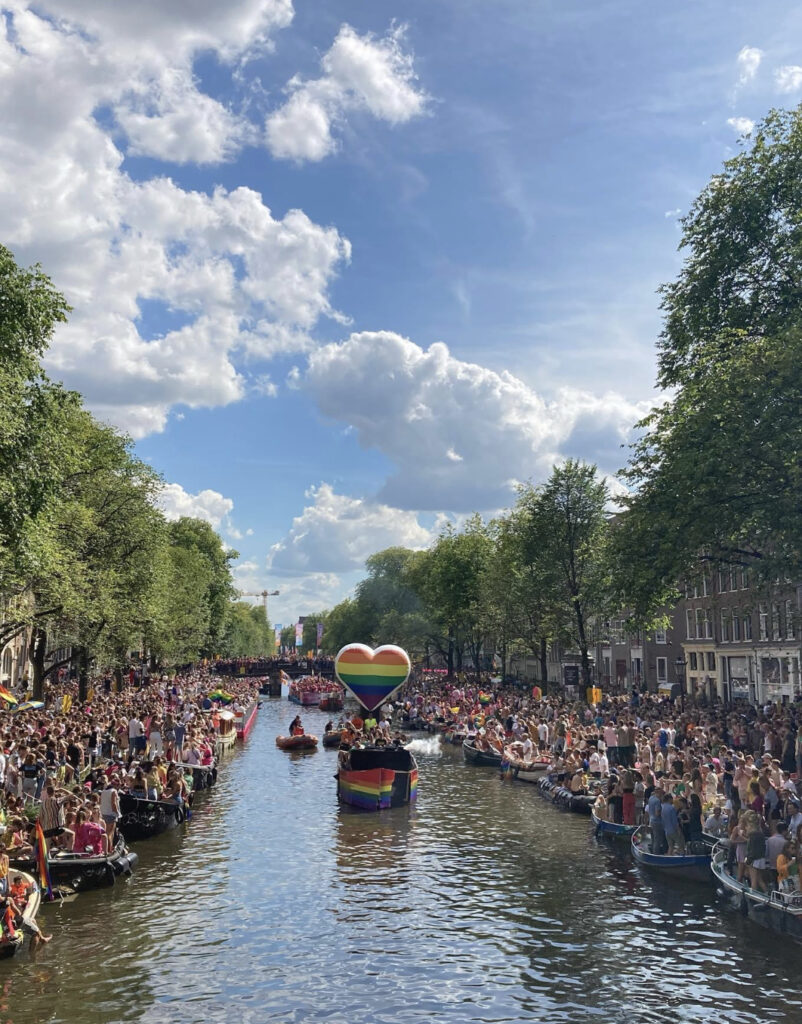 The Cumulus clouds are stacked
The 5 Cumulus genera: Cirrocumulus, Altocumulus, Stratocumulus, Cumulus and Cumulonimbus
Cirrocumulus: high sheep clouds
Cirrocumulus clouds occur at an altitude of 5 to 12 kilometers in the atmosphere. These 'sheep clouds' mainly contain ice crystals and to a lesser extent liquid water droplets. These clouds often reflect the yellow and red sunlight during sunrise and sunset. They often provide atmospheric scenes! With these clouds, you do not have to expect a rain shower immediately. However, cirrocumulus does indicate increasing humidity and possible rainfall within 8 to 10 hours.
Altocumulus: medium-high sheep clouds.
Altocumulus occurs at an altitude of 2 to 6 kilometers. This cloud cover consists of separate 'sheep clouds', which are grouped in vast banks or fields. The individual clouds are larger and darker than in cirrocumulus. In many cases, these clouds are the harbinger of stormy weather with a lot of wind.
Stratocumulus: low-hanging cloud patches.
Stratocumulus clouds consist of low cloud patches. Sometimes there is a clear sky in between. A stratocumulus cloud hangs lower than 2.5 kilometers. In the clouds, bright and dark areas alternate. Stratocumulus is often confused with altocumulus. In altocumulus, the cloud patches are much smaller though, when viewed from the ground. When you look at the cloud along an outstretched arm, a separate cloud of altocumulus is the size of a thumbnail, and the stratocumulus is the size of a fist. You should not expect intense rainfall from stratocumulus, but a light shower might surprise you.
Cumulus clouds: low-hanging cumulus clouds.
They look like tufts of cotton in the air, the cumulus clouds. They arise as a result of rising warm air. That's why glider pilots turn to cumulus clouds to know where there is an updraft of warm air. The underside of the cloud is usually a bit darker, while the top is white. In most cases, cumulus clouds do not bring precipitation. However, if they grow into the thundercloud cumulonimbus, you better find a place to hide quickly.
Cumulonimbus: the thundercloud
Popularly called "thunder cloud," the cumulonimbus is often the harbinger of thunderstorms. These kinds of clouds are responsible for outright downpours, so that is when you have to hurry to find shelter. These clouds can pile up in just 30 minutes, after which the rain falls from the sky in buckets. Cumulonimbus is common in tropical areas and can grow to a height of 15 kilometers.
The Stratus clouds are layered
The 4 Stratus genera: Cirrostratus, Altostratus, Stratus and Nimbostratus
Cirrostratus: thin layers of clouds.
Cirrostratus is a type of cloud that consists of a thin layer, high in the atmosphere (10 to 15 kilometers). These clouds consist exclusively of ice crystals. The sun and moon have no trouble shining through this type of cloud. The ice crystals in the cloud sometimes cause a 'halo' around the sun or moon. No rain falls from the cirrostratus, but this cloud type does indicate high moisture content in the atmosphere.
Altostratus: medium-height, gray-layered clouds
This type of cloudiness occurs when warmer air slides over heavier cold air. At the boundary between warm and cold air, water vapor condenses into ice crystals and forms altostratus clouds. When altostratus clouds are forming, you can initially see the sun or moon. Usually, the cloud layer quickly becomes so thick that no more sunlight or moonlight penetrates. Altostratus brings rain. In some cases, this kind of cloud cover turns into a nimbostratus.
Stratus clouds: gray and gloomy
These are low-hanging clouds, which appear as an even gray layer. Gloomy weather is to be expected with this type of cloud cover. Often, Stratus clouds co-occur with mist and fog. From Stratus clouds usually drizzle or light rain falls, and sometimes they produce snowflakes. Not exactly the weather forecast I look forward to!
Nimbostratus: A layered cloud that brings rain.
A vast gray cloud cover from which rain continues to fall: unfortunately we know this all too well in our rainy country! The cloud type in question is the so-called nimbostratus. The word 'nimbus' also means 'rain cloud'. The sun can no longer shine through it. These clouds hang quite low: they do not rise higher than 2400 meters. A gray cloudy day where it won't stop raining? There's a good chance there's a nimbostratus hanging over your head!
The Cirrus clouds are veil-shaped
There is 1 genus of Cirrus called Cirrus
Cirrus: the feather clouds.
Cirrus clouds occur at a height of 6 to 12 kilometers. They are veil clouds. This type of cloud allows light from the sun to pass through easily. You don't have to worry about rain. Sometimes cirrus clouds herald a weather deterioration. The clouds consist only of ice crystals. Cirrus clouds appear to have a warming effect. Under cirrus clouds, the temperature can rise as much as 10 degrees. Some scientists believe that an increase in cirrus clouds contributes to global warming.