Summer Time starts at the end of March when the Dutch put the clock one hour backward. Winter Time starts at the end of October when we put the clock one hour forward again. If you think changing the clock from Summer Time to Winter Time and back is no longer necessary. If you think you suffer more from it than it benefits. Well, then you should sign a petition against the Clock Change.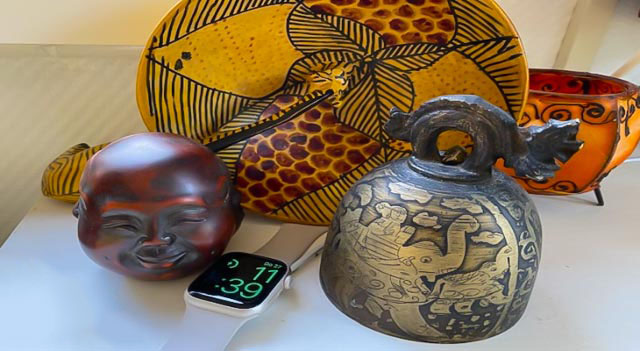 Countdown from Winter Time to Summer Time 26-3-2023
Prepare yourself well in advance for the next clock change and count down with us. Summertime starts on the last Sunday of March, and wintertime starts on the last Sunday of October. The clock change for summertime is at 2 AM, and for wintertime at 3 AM. Probably you will be fast asleep when this happens.
-1
Days
-17
Hours
-42
Minutes
-36
Seconds
Countdown from Summer Time to wintertime 29-10-2023
215
Days
06
Hours
17
Minutes
24
Seconds
Other countries change the clock from Summer Time to Winter Time
The Netherlands is not the only country that changes the clock twice a year. Worldwide there are about 70 countries that change the clock based on the incorrect assumption that doing so folks will benefit more from the daylight. But Time rules our lives so we have to live with clock change in the Netherlands.
What is the benefit of the clock change?
The benefit of longer days in summer and shorter days in winter is said to be the great advantage of the clock change. If you do not give this argument too much thought you just think you spend longer summertime evenings outdoors. And you think you go outside more easily because it is still light enough for sports, walking, or BBQ after work or school time. The evening is said to last longer.
What do people say about Clock Change?
Some say it's a waste of time to make these changes twice a year. Some say a change of clock is energy-saving because there is longer daylight. Some people have trouble getting used to the new time, their sleeping rhythm is disturbed. Some say it's bad for your health to change time. Some say the Dutch live already in the wrong time zone and argue we should live in the English time zone instead of the Western European time zone.
How long does Summer Time last?
Wintertime lasts 5 months, from November to March – Wintertime is the normal standard time
Daylight saving time lasts 7 months from April to October.
When are the clock changes taking place?
Clock changes are twice a year, one time in spring and one time in autumn:
Last Sunday of October – Wintertime starts
2022 on 30 October – Saving Time Ends – 1 hour backward – 03.00.00 hours becomes 02 AM;
Last Sunday of March – Summertime starts
2023 on 26 March – Daylight Saving Time Starts – 1 hour forward – 02.00.00 hours becomes 03 AM
During Summer Time, the so-called daylight saving time, the clock is one hour ahead of standard time. Standard time is also known as Winter Time. Winter Time starts on the last Sunday of October. In winter, the clocks are set back one hour, back to the standard time so to say.
How to remember forward or backward?
To make it easy to remember which way the time changes use this mnemonic: in spring the time springs forward and in autumn the time falls back. Falls back to standard time. If you want to know more about the astronomical secrets of "Time" pay a visit to the Planetarium in Franker where you find astonishing astronomical clocks.
Automatic and Manual time Adjustment of Time
Most smartphones, computers, and other devices connected to the internet update the time automatically to the right time zone. If you have a watch or clock that isn't digital, don't forget to check if you need to manually reset the time.
Great retro Clock Store
The shop "Kwartier"- is a store in the very center of Utrecht specializing in retro-design clocks.
I love this amazing store, it's like entering a museum. This store sells retro and new design lamps, clocks, and arty furniture as well. The store is located in an old mansion in the center of Utrecht, right behind the old town hall.
Kwartier, Oudkerkhof, Utrecht