Petting zoos or urban farms are super fun, educational, accessible, and free to visit. It's the place where you actually can touch these little animals. These city farms are not only fun for kids but also nice to visit by adults.
100 or more petting zoos, animal farms, and city farms in the Netherlands.
If you visit the Netherlands with a child make sure you go to one of our petting zoos. You find them in all the big cities but also in de smaller towns. If you visit our country without a child? Adults are also more than welcome in petting zoos. A petting zoo is accessible to everyone.
Growing up in a city, a petting zoo is a place where you get to know farm animals. The nice thing about a petting zoo is that you can touch all the animals and you can help with the care. I don't know if you went to a petting zoo as a kid, but I grow up in a big city and I always loved to visit petting zoos. At the petting zoo, many different farm animals are kept in usually low numbers. The most commonly kept animals are goats, sheep, horses, cows, geese, rabbits, pigs, chickens, and ducks, but sometimes there are also donkeys, birds, reptiles, peacocks, marmots, and many other animals. A petting zoo is a fun outing for animal lovers and kids proof. A petting zoo has stables, a vegetable garden, an herb garden, and an orchard. You will find a petting zoo close to a residential area, but at a sufficient distance so that there is no nuisance in terms of smell or noise.
Petting zoo| living room, information corner, and bioproduct shop
A petting zoo is a cozy meeting place for young and old. In the interior there is an information corner, organic products are sold, and you can drink a cup of tea, coffee, or juice. The staff that works in a petting zoo are most times volunteers.
Rooster, chickens, chicks, and eggs at the petting zoo
Kukelekuuuuu. Each group of chickens has a rooster (male) with a number of hens (females). If there are chickens at the petting zoo, there are also chicks young chickens) in the spring. They say: A chicken lays an egg every day! But that's not quite true. Breeding hens get a little older and lay about 2 eggs in 3 days when they reach adulthood. When they are younger, they lay fewer eggs. The number of eggs is also very dependent on the hours of sunshine, so fewer eggs are laid in winter than in summer. Depending on the breed, eggs are white or brown.
Rabbits and bunnies
Children often think rabbits are very nice animals. They look cute and sweet, like cuddly toys, and they are funny to watch. But rabbits don't always like children. At a petting zoo, you can learn that love can be mutual by understanding how a rabbit works and taking that into account! And then bunnies are very sweet, playful, cute, naughty, crazy, and sociable animals. Bunny is just another word for rabbit.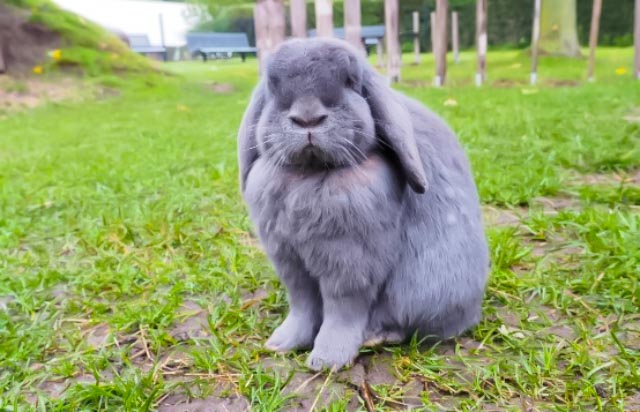 Guinea pig
Petting zoos are guinea pig shelters. Sometimes a guinea pig looks for a new home because its owner is no longer able or willing to take care of them. Fortunately, there are many petting zoos that take care of homeless guinea pigs. If these guinea pigs are healthy and have a nice character, they can be rehomed.
Pigs, Cows, Goats, and Sheep
Pigs are intelligent animals, in fact, they are even more intelligent than a dog and 98% of them have the same DNA as humans. Pigs are sensitive, social and close family animals. There are then several pigs in petting zoos. A pig likes enough indoor space to lie on the straw and outdoor space to root around and scratch around.
The goat is a curious animal, likes to climb and clamber, and likes to live with several goats. Goats can live up to 15 years. Lambs drink milk from their mother to grow. Goats have lambs once a year, often 2 lambs per pregnancy, but 4 or 5 is also possible. But it can even happen that 4-5 lambs are born. Goat cheese is made from goat's milk.
There are about 450 breeds of sheep worldwide. A sheep is a herd animal. The proverb "If there is one sheep over the dam, more will follow" says enough. Sheep are kept for the wool, meat, or milk of a sheep is more nutritious than that of a cow. Sheep's cheese is made from sheep's milk. A sheep can live to be 15 to 20 years old.
Cows can be divided into three groups: dual-purpose breeds (milk and meat), beef breeds, and dairy breeds. There is a hobby cow at the petting zoo that has not yet calved and is therefore not milked. A well-known Dutch cow breed is the Holstein Friesian. When it is cold or raining, a cow prefers to be in the stable, when the weather is nice they graze on the pasture. A cow is a ruminant and has 4 stomachs.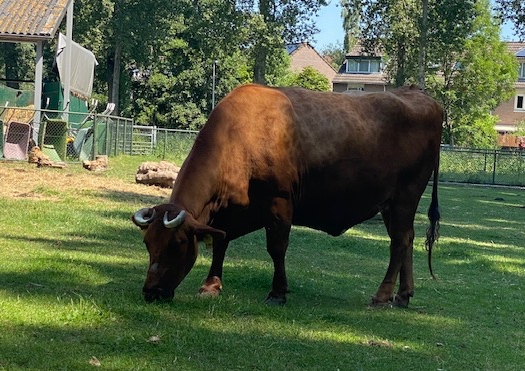 Horses and donkeys
Donkeys and horses, children love them and that's why it's nice that they live at the petting zoo.
Where and how to find a petting zoo? Start Google maps and type: Kinderboerderij. Google Maps shows you all the petting zoos in the surroundings. As you can see in Amsterdam are already 15 petting zoos and children's and urban farms.