GLOW is an annual, free, and spectacular light festival celebrated in November, don't miss it, it's definitely amazing. Eindhoven is the hometown of Philips, the world-famous light bulb producer. Therefore Eindhoven is also called the city of light. Eindhoven lies in the southeast of Holland, about 111 kilometers from Amsterdam. By train, it will take you about 1 hr 20 minutes to get there. When you walk out of the Eindhoven station you'll be at the beginning of GLOW.

.
Best stay in light city Eindhoven during GLOW festival? ➔ Book here Hotel Mariënhage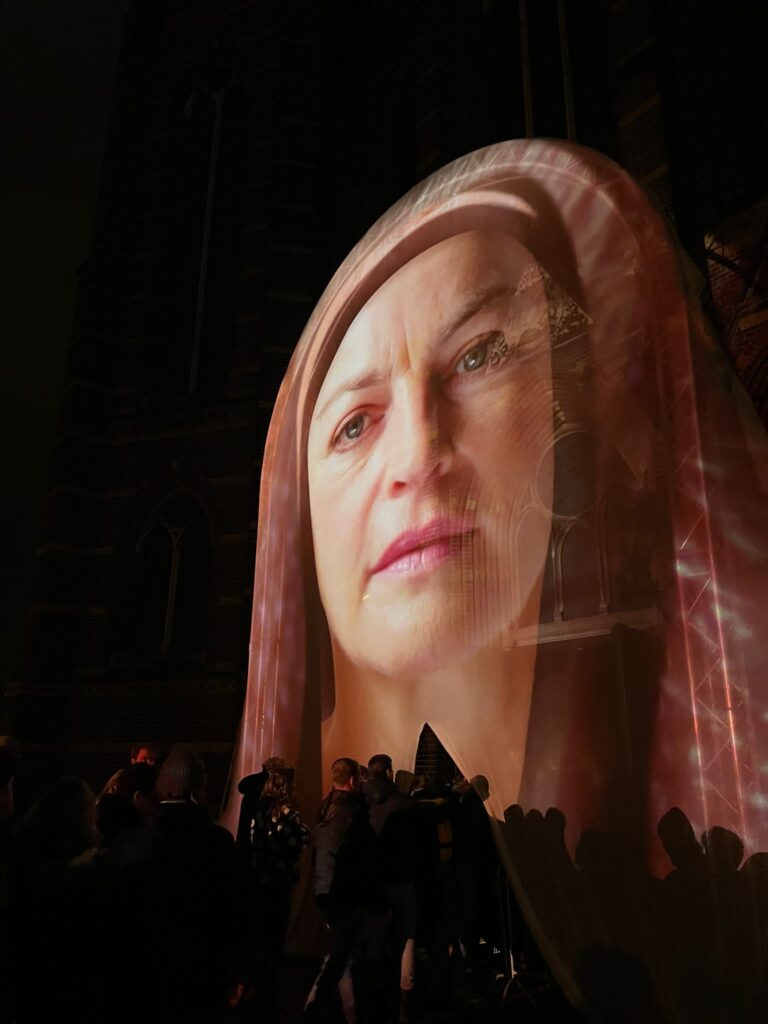 Every year in November in the center of Eindhoven the light festival GLOW is organized.
Glow Light festival Eindhoven is a high-tech event
Eindhoven is a high-tech city. Lights, art, architecture, and science, all come together in de GLOW festival. Eindhoven presents itself as a technology metropolis.
The town of Eindhoven offers artists, designers, and architects the possibility to present themselves during this yearly, 8 days during GLOW festival. The artists use computers, sensors, animation, sculptures, and light installations to make a spectacular light show.
The center of the city transforms into a walkable open-air museum. The light art festival is a free festival but there are extra exhibitions where you must pay a little admission. The presentation is in public places in the center of the city, free for everybody to see and enjoy. Last year the GLOW festival attracts more than 500.000 visitors.
Impression of Glow Light festival Eindhoven
Awesome video impression GLOW
Route/map GLOW
The total GLOW route takes about 2 hours to walk. A map of the route is available at every restaurant or cafe in the center of the city.
Tour GLOW
There are special guided tours organized. If you like this you can book a guided tour by the VVV tourist office, these tours cost about € 10 euro per person
GLOW APP
With the GLOW app, you follow the tour by GPS, the audio tour is downloadable for all the projects.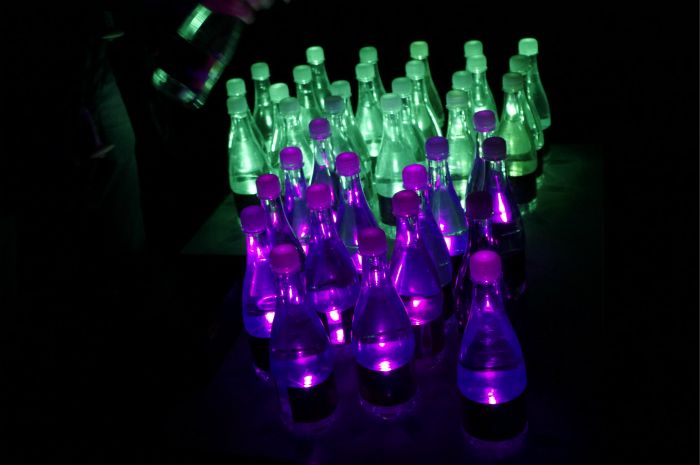 Centre Eindhoven
When you walk through the center of Eindhoven there are a lot of nice cafes and restaurants some of them with heated terraces. Take the time to drink or eat something, there's a nice and good atmosphere in the Eindhoven cafes and terraces.
The city center of Eindhoven
Opening hours GLOW
Sunday to Thursday from 18:30 to 23:00 hours
Friday and Saturday from 18:30 to 24:00 hours
Eindhoven is a great city with many different things to do
GLOW Light Festival Eindhoven
City center Eindhoven
DAF museum is an automobile museum
Address: Tongelresestraat 27, Eindhoven
Philips museum
Address: Emmasingel 31, Eindhoven
PSV football stadion
Address: Frederiklaan 10a, Eindhoven
PSV Fanstore: Stadionplein 4, Eindhoven, entrance 17
Abbemuseum – Modern Art
Address: Bilderdijklaan 10, Eindhoven