Black Friday has become increasingly popular in the Netherlands, despite not being a traditional Dutch holiday. Black Friday is a shopping event that originated in the United States and takes place on the day after Thanksgiving. It marks the beginning of the Christmas shopping season and is known for offering significant discounts and promotions.
In the Name of Black Friday, I wish you happy shopping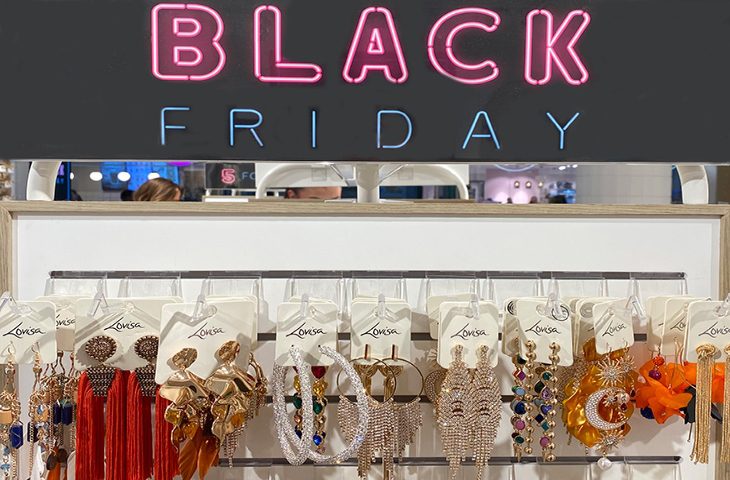 Where the best Black Friday deals can be found
In the Netherlands, many retailers, both online and brick-and-mortar stores, have adopted Black Friday as an opportunity to attract customers with special deals and discounts. It has gained traction among Dutch consumers who are looking for bargains on a wide range of products, including electronics, clothing, home goods, and more.
➔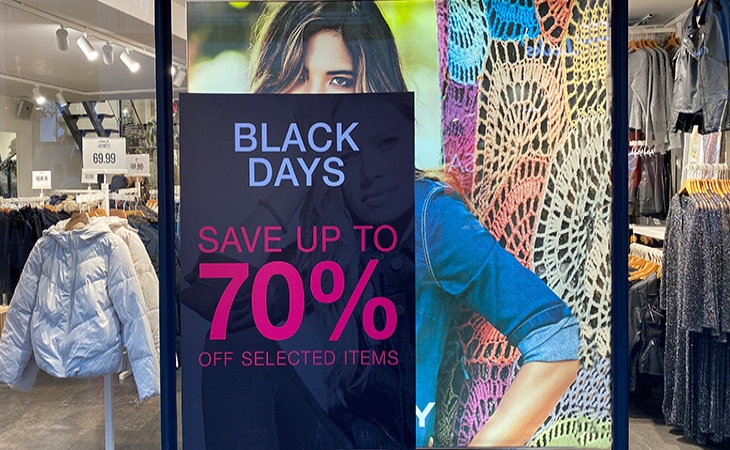 Black Friday Promotions
Retailers may offer promotions not only on Black Friday itself but often extend the sales throughout the weekend and into Cyber Monday, creating an extended shopping period. It's worth noting that the popularity and adoption of Black Friday may vary among different retailers and industries.
Joke around on Black Friday
Why did the computer go to the store on Black Friday? To get a byte of the deals!
Black Friday is the day people trample others for sales exactly one day after being thankful for what they already have. Ah, the circle of savings!"
Why did the shopping cart apply for a job on Black Friday? Because it wanted to roll in the dough! For the best deals, just follow its lead to the cart-astrophic savings aisle!"
Some friendly shopping advice and tips
Finding the best deals on Black Friday can depend on various factors, including the specific products or brands you're interested in, whether you prefer online or in-store shopping, and the region where you are located. Here are some general tips and some friendly advice to help you find the best deals on Black Friday in the Netherlands:
Plan Ahead: Make a list of the items you really need or want, and prioritize them. This can help you stay focused and avoid unnecessary impulse purchases.
Set a Budget: Determine how much you're willing to spend and stick to it. Black Friday deals can be enticing, but it's important not to overspend.
Compare Prices: Before making a purchase, check different retailers to compare prices. Sometimes, what seems like a great deal at one store may be even better elsewhere.
Online Safety: If you're shopping online, make sure to use secure websites and be cautious about sharing personal information. Stick to reputable retailers to ensure a safe shopping experience.
Be Mindful of Return Policies: Before making a purchase, familiarize yourself with the store's return policy. This can be especially important for items like electronics or clothing, where the fit might not be as expected.
Stay Hydrated and Energized: Black Friday shopping can be physically demanding. Remember to stay hydrated and have a snack to keep your energy up.
Be Kind to Retail Workers: Remember that retail employees are working hard to assist customers during this busy time. Be patient, understanding, and spread a little kindness.
Consider Small Businesses: While big retailers often have significant discounts, consider supporting local or small businesses during Black Friday. They may also have unique offerings and deals.
Online Alerts: If you're looking for specific deals, consider setting up online alerts or monitoring social media for announcements. This way, you can be among the first to know about discounts on your desired items.
Have Fun: Black Friday can be hectic, but try to enjoy the experience. Whether you're shopping alone or with friends, make it a positive and fun outing.
Remember, the goal on Black Friday is to find good deals while being mindful of your needs and budget.
Happy shopping!