I like zoos and every now and then I enjoy visiting one of them. But I also have mixed feelings and doubts about animals in captivity. In Dutch zoos, the animals are treated well and well cared for by committed animal caretakers. The animals have a spacious living space and live in an environment that closely resembles their natural habitat. How animals are treated in zoos is not the same everywhere. In some countries, the situation for animals in zoos is sometimes appallingly bad, with too small cages, too poor care, and little entertainment, a dull and mind-numbing life is the fate of these animals. So for me, zoos have pros and cons.
10 best zoos
Zoos
Zoos are above all fun and educational. A zoo gives you the opportunity to view animals from other continents. Some zoos are affiliated with scientific institution that studies animal behavior. Zoos can play a role in the conservation of animal species. Some zoos have special themed days about a certain animal species, sometimes you can even see or touch these animals up close.
So if you like to visit a zoo in the Netherlands, here is some practical information. In the Netherlands, we have different kinds of zoological gardens. Some of them are specialized in one species. Most zoos have a diversity of mammals, fish, birds, reptiles, amphibians, insects, and shellfish. In Dutch we say "Dierentuin".
1. Artis Royal Zoo, Amsterdam
Artis is the oldest Zoo in the Netherlands and you will find it in the heart of Amsterdam. Artis is innovating, from a zoo to an educational institute that wants to stimulate love and care for nature. More space is being created for animals and plants, education, and heritage. Within Artis, you will find Micropia, the 1st microbe museum in the world, the monkey house, birdhouse, jaguar house, and an elephant house.
ARTIS is located in the historic city park of Amsterdam and consists of the Zoo, Planetarium, ARTIS-Micropia, the ARTIS-Groote Museum, and the botanical garden.
Address: Plantage Kerklaan 38-40, Amsterdam
Opening hours: Open all year, every day of the week from 9.00 till 17.00 in wintertime and in summer till 18.00 hours.
Public transport: you'll get there by tram 9 and 14 or by canal bus.
ARTIS Dierentuin, Amsterdam
2. Zoo Diergaarde Blijdorp, Rotterdam
Diergaarde Blijdorp is one of our finest and oldest zoos in the Netherlands. Some part, such as the Himalayas area with the restored Mountain Animal Rock, is a national monuments. This zoo has a huge diversity of animals. Very special is the covered Oceania, sharks, squid, sea turtles and lots of other water animals swim around you. There is an amazing tropical butterfly garden. There are lions, panthers, tigers, gorillas, snakes, monkeys, elephants, hippopotami, really too many to mention. Each animal species lives in its own adapted, well-thought-out living environment. Animals are happy in Diergaarde Blijdorp. Just go there and be amazed or this cool zoo. One day is really not enough.
Address: Blijdorplaan 8, Rotterdam
Opening hours: Open all year, open daily from 9.00 till 18.00 hours.
Diergaarde Blijdorp, Rotterdam
3. Zoo Apenheul, Apeldoorn
I'm warning you in advance, watch your phone and wallet, do you know how cheeky monkeys are? A day out to the Apenheul is a fun day out among roaming monkeys! In this beautiful green park on the Veluwe, you can have a fantastic experience among more than 300 monkeys from Africa, South America, and Asia. About 35 species of monkeys live in Apenheul, including Barbary monkeys, Squirrel monkeys, Capuchin monkeys, Gold-headed monkeys, Gorillas, Orangutans, Howler monkeys, Emperor tamarins, Spider monkeys, and many more species. More than 150 monkeys roam freely among the visitors.
Opening hours: Open all year, every day of the week from 9.30 till 17.00 in wintertime and in summer till 18.30 hours.
Apenheul, Apeldoorn
4. Zoo Ouwehands Dierenpark, Rhenen
What makes Ouwehands Dierenpark special? The giant panda Wu Wen and Xing Ya, are the only 2 pandas in The Netherlands. They live in Pandasia, at this area, you will learn about the giant pandas and the other Asian animal species that live here such as the cuscus, little pandas, and muntjacs. Ouwehands Dierenpark cooperates with many other zoos in the field of international breeding programs (EEPs) for endangered species. It is vital for the survival of rare and endangered animal species, both in nature and in animal parks, that they are reproduced. This zoo has successfully bred many animal species, after which the young were donated to other recognized animal parks. Thanks to these programs, visitors around the world can continue to admire and learn about a variety of animal species in zoos in the future, without having to capture animals in nature. The park is situated on a Dutch "Mountain" called Grebbeberg which rises up in the landscape like a sudden geological surprise and offers a great view over the Dutch delta.
Address: Zoo Ouwehands Dierenpark, Grebbeweg 111, Rhenen
Opening hours: Open all year, every day of the week from 9.00 till 16.00 hours.
Zoo Dierenpark Ouwehands Dierenpark, Rhenen
5. Zoo – Animalpark – Wildlands Adventure Park Emmen
Wildlands Adventure Park can be found in the northeast of the Netherlands in the place of Emmen. Make a Wildlands World trip in one day. Discover the jungle by boat or on foot and get to know the elephant family. Spot rhinoceroses and giraffes up close during your truck safari across the savannah. Visit the new beaver home, go on a polar expedition and come face to face with polar bears and penguins.
Address: Zoo – Wildlands Emmen, Ermerweg 28, 7812 BG Emmen
Opening hours: Open all year, daily from 10.00 till 17.00 hours. In summertime and on the weekends the Zoo may be open until 18 or 20 hours.
Wildlife Emmen, Emmen
6. Zoo – Estate Hoenderdaell near Den Helder
The estate is a 64-acre park with residences, a zoo, and large grazers on a headland. 32 hectares of the estate are open to the public. In 1992 the farmland of the estate was turned into a nature park where the zoo was also given a place. In the zoo, you can find native and exotic animal species. Some animals are kept in enclosures and others roam freely in the park.
Address: Landgoed Hoenderdaell, Van Ewijckskade 1, 1761 JA Anna Paulowna.
The Zoo is about 65 km north of Amsterdam in the flower region of Holland.
Opening hours: The Zoo is open 7 days a week from 9.00 AM – 6:00 PM. The last ticket is sold at 5.00 PM.
Dierentuin Landgoed Hoenderdaell
7. Zoo – Animal park Amersfoort
Animal park Amersfoort exist since 1948. In 2003 the Animal park Amersfoort Wildlife Fund was established. The Fund has been committed to protecting endangered animals and their habitat. Worldwide, there are more than 26,000 animal species on the 'red list' of endangered species. Animal park Amersfoort Wildlife Fund supports projects around the world, the proceeds will go towards protecting the habitat of the elephants in India.
Every Wednesday and weekend there are special activities. For example in the insect house, it is possible, under supervision, to run a tarantula on your hand or to hold a cockroach or a snake.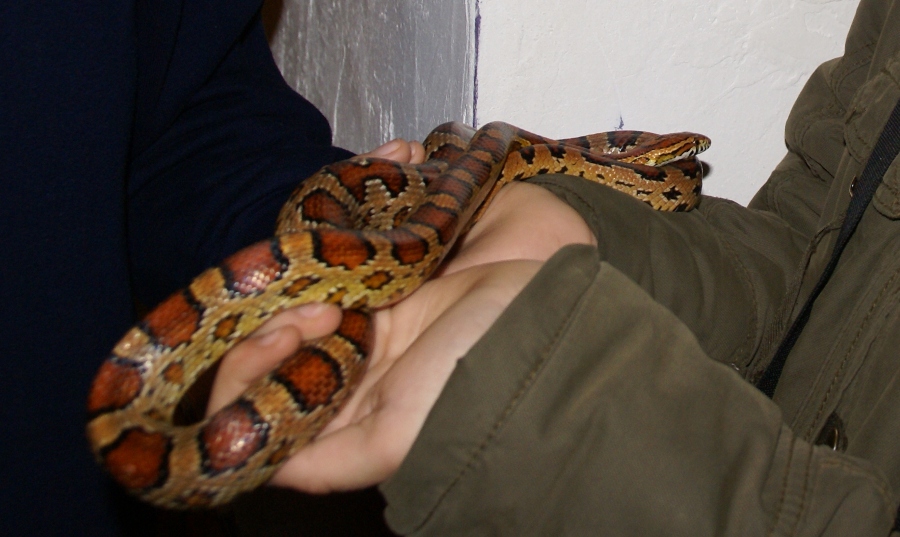 Address: Dierentuin Amersfoort, Barchman Wuytierslaan 224, Amersfoort
Opening hours: Every day of the year, summertime from 9.00 till 18.00 hours.
Dierentuin Amersfoort
8. Zoo: Burgers Dierenpark, Arnhem
This zoo is fabulous. Some years ago rebuilt and the result is fantastic. Burgers Zoo Arnhem is a modern zoo. In this zoo, you can dive into 8 million liters of water, go on an adventure in the covered jungle, and admire the vultures in our desert! Experience 45 hectares of the animal park in Burgers' Zoo! Burgers' Zoo distinguishes itself from other animal parks through its eco-displays, where large-scale natural living environments have been recreated in which the visitor is part, together with nature and animals.
Address: Burgers Zoo, Antoon van Hooffplein 1, Arnhem
Opening hours: Open all year, every day of the week in the summertime from 9.00 till 19.00 hours.
www.burgerszoo.com
9. Ecomare Texel , National Park Dunes of Texel
Ecomare is a nature museum, seal sanctuary, sea aquarium, and bird sanctuary at the Wadden Sea on the Island of Texel.
Address: Ecomare, Ruijslaan 92, De Koog, Texel
Opening hours: open every day from 9.30 a.m. – 5 p.m.
Ecomare – Texel
10. Smallest zoo in Holland – Mini zoo Artisklas Haarlem
The Artisklas Foundation is officially the smallest zoo in the Netherlands and is located in Haarlem. Artisklas consists of 4 houses and an outside area with a number of lodgings. House 1 houses different types of reptiles and invertebrates. Huisje 2, contains the first and only diorama of Haarlem with eight biotopes and the (stuffed) animals belonging to them. Here are also animals in spirits, a collection of skulls, shells, etc. House 3 is used as a feed kitchen, feed storage and quarantine. House 4 is the cash register, classroom, office, canteen for employees, emergency treatment room, etc. Some larger animals are housed in outdoor enclosures.
Adress: Stichting Artisklas Haarlem, Arthur van Schendelpad 1, Haarlem.
Open on Saturday and Sunday
Artisklas, Haarlem
In the Netherlands are more than 100 petting zoos or urban farms, they are super fun, educational, accessible, and free to visit.
Petting Zoos in the Netherlands
Lambs day in spring