Our Weekly Highlight is, let me say a bit of personal advice about cool, exciting, sometimes emotional but always interesting moments and activities to undertake in the Netherlands. Weekly we highlight something to trigger your visit to the Netherlands
Dutch Highlights in the Spotlight!
week 49 | Light festivals in the Netherlands
It is the first week of December and a lot of exciting festivals and feast days are ahead. This week is the start of several Light festivals, for example, Fabrique des Lumières, an indoor light festival in Amsterdam at Westergas; The World Famous Amsterdam Light Art Festival is an outdoor light show that is admission-free. The Light Art Tour is extra spectacular to watch from a boat, canal cruises can be booked. For more information about Dutch Light Festivals or as we say "Licht Festivals" check the website Lichtfestivals Nederland, this site offers a good and complete overview.
➔ Fabrique des Lumières, Amsterdam
➔ Amsterdam Light Art Festival, outdoor
➔ Amsterdam Light Art Canal Cruise
➔ Overview of all the light festivals in the Netherlands
Week 48 | Christmas Fairs and Winter Markets
Days are getting shorter, November is almost over, and Saint Nicholas December 5 and Christmas 25 and 26 December feast are coming. The season for joy, laughter, and magical moments has arrived. Enchanting Christmas and winter markets are organized all over the country. Enjoy twinkling lights, the warmth of festive treats and discover unique treasures for your loved ones. How nice to visit a Winter or Christmas market, some are free and for others you will have to buy a ticket. But remember and don't forget about Sint Nicolas, December 5 is the big Sinterklaas feast.
➔ Chrismas Fairs and Winter Markets
➔ Winterfair, Brabant Hallen 24 till 30 November
➔ Sinterklaas, December 5
Week 47 | Election Wednesday 22 November – an exiting week is about to start
In July 2023, the Dutch cabinet collapsed, leading to snap elections for the Tweede Kamer (House of Representatives), November 22th. 26 political parties are participating in the elections, and various polls are being conducted to gauge public sentiment. The diverse array of political parties reflects the dynamic political landscape in the Netherlands, and the poll-to-poll comparisons provide insights into the changing preferences of the electorate leading up to the elections. A new centrist party led by Pieter Omtzigt from the NSC party is ahead in the polls but Dilan Yeşilgöz from the VVD party is also popular. The outcome of these elections will play a crucial role in shaping the future direction of the Netherlands. As voters head to the polls, candidates and political parties will be vying for support, each presenting their vision and policies for the betterment of the nation. Stay tuned for the results, as they will undoubtedly have a significant impact on the political landscape of the Netherlands. Most important election themes in 2023: Housing shortage, Climate, Asylum and Migration, Employment opportunities, Taxes, Israel, Palestine and the Middle East.
➔ Elections in the Netherlands – Poll to polls
➔ Dutch Elections, everything you want to know about the Dutch elections 2023
Week 46 | Arrival of Sinterklaas – Arrival 18th November – Life Broadcast
The arrival of Sinterklaas, known as the "intocht," is scheduled for November 18th and will be life broadcasted on TV. The "intocht" marks the official start of the Sinterklaas festivities, with Sinterklaas making a grand entrance into a town or city, often accompanied by a festive parade and celebrations. Viewers can tune in on November 18th to witness the excitement and kick off the holiday season with the arrival of Sinterklaas on television. Daily at 6.00 PM, from 13th November till 6 December, is a special broadcast The "Sinterklaasjournaal".
➔ Sinterklaas Journaal
➔ Must See Holland | Sinterklaas
For people living outside the Netherlands, it's possible to follow "Het Sinterklaasjournaal" on BVN (Beste van Vlaanderen en Nederland), a Dutch and Flemish public broadcasting channel. The show airs daily at 18:20 (Dutch time) starting from November 13th. Additionally, the arrival of Sinterklaas, known as the "intocht," can be watched on November 18th from 13:00 (Dutch time). This provides an opportunity for a broader audience, including those residing outside the Netherlands, to join in the festivities and follow the Sinterklaas celebrations through BVN.
➔ Sinterklaas arrival through BVN channel
Week 45 | Saint Maarten light parade, a very popular saint, protector of the poor and patron saint of Utrecht
The celebration of Saint Martin is in Utrecht a special, unique and colorful light spectacle. On the evening of Saint Martin, a parade with life-size illuminated lanterns passes through the city.
➔ Sint Maarten Utrecht – program
➔ Saint Martin – Saint Maarten – Light Parade Utrecht
Week 44 | The Great Indonesian Exhibition, Nieuwe Kerk Amsterdam
This week started at the Nieuw Kerk Amsterdam "The Great Indonesian Exposition'. Indonesia was a Dutch colony for nearly three and a half centuries, from the early 17th century until it declared independence in 1945. The Dutch East India Company (VOC) established trading posts in the archipelago, gradually expanding control. The colonial period was marked by the exploitation of the region's resources, including spices and rubber, and the forced labor of the local population. The struggle for independence, led by figures like Sukarno and Hatta, intensified after World War II, eventually resulting in Indonesia's independence on August 17, 1945. The Exhibition last till April 2024.
➔ The Great Indonesia Exposition at Nieuwe Kerk Amsterdam
Week 43 | Lego World and Kamasutra Jaarbeurs Utecht
The LEGO World is a grand spectacle at Jaarbeurs Utrecht, LEGO World is a big feast. This festive event often includes LEGO-themed decorations, games, activities, and, in some cases, even a custom-made LEGO cake. It's a fun and creative way to celebrate a birthday, particularly for everyone who is a fan of building with LEGO bricks.
➔ LEGO World Jaarbeurs Utrecht from 18 to 24 October 2023
➔ Lego Stores in the Netherlands
KAMASUTRA JAARBEURS UTRECHT
Kamasutra is an erotic festival and is only for adults. The event starts on 26, October in the Jaarbeurs Utrecht.
➔ Kamasutra Jaarbeurs Utrecht
➔ Kamasutra, an Amazing Erotic Festival in the city of Utrecht
WEEK 42 | Franeker Planetarium Museum
The Planetarium Franeker is September 2023 posted on the UNESCO World Heritage List. The phrase "read it in the stars" often refers to astrology, the belief that the positions and movements of celestial bodies, such as stars and planets, can influence and provide insights into a person's life and future. It suggests looking to the heavens for guidance or answers. "Planetarium Franeker" is a historical planetarium located in Franeker, Netherlands, built by Eise Eisinga in the late 18th century. This remarkable mechanical model of the solar system is still operational and accurately represents the positions of the celestial bodies.
➔ Franeker, the oldest and still working Planetarium of the World
WEEK 41| Kunsthal Rotterdam Exhibition Ai Weiwei | In Search of humanity
Ai Weiwei exhibition is at Kunsthal Rotterdam. Ai Weiwei is a renowned contemporary Chinese artist, activist, and dissident. He is known for his provocative art installations, sculptures, and social and political commentary. Ai Weiwei's work often addresses issues such as human rights, freedom of speech, and government censorship. He has gained international recognition for his art and activism.
➔ Kunsthal Rotterdam, a more than fantastic exhibition art house
Week 40 | Animal Day is celebrated on the 4th of October
The Dutch are real animal lovers so it is not a big surprise that Animal Day, or so we say Dierendag, is annually celebrated on the 4th of October. Most Dutch people have a pet, sometimes several pets. This could be a cat, dog, rabbit, marmot, guinea pig, domestic rat, parakeet, parrot, horse, pig, pony, fish, snake, tarantula, or other pet.
➔ Animal Day on the 4th of October
Week 34 | Festival Old Music, Formula 1 Zandvoort and Mysteryland Festival
The Utrecht Early Music Festival makes it happen in the historic center of Utrecht. The extensive program is filled with over 150 concerts and other activities like Summer school Lectures, an Early Music Exhibition, and a STIMU Symposium. The Festival of Old Music in the historic city of Utrecht focused on classical or historical music from earlier centuries. The old historic city of Utrecht with a strong cultural heritage offers a beautiful scene for the Old Music Festival. This festival offers performances of music composed during the Renaissance, Baroque, and Classical periods, utilizing authentic instruments and historical performance practices. The festival opens with an open-air concert at Domsquare.
➔ Festival Old Music | Utrecht


Max Verstappen at Grand Prix, Formula 1 in Zandvoort. This weekend it is all about the Grand Spectacle and Max Verstappen at Zandvoort. Max Verstappen will defend his title Worldchampignon Formula 1. One thing is sure, we all love Max Verstappen. Formula 1 Zandvoort is also known as Circuit Zandvoort. This is the Dutch motorsport race track has a rich history of hosting Formula 1 races and other motorsport events. The circuit is known for its challenging layout, featuring several high-speed corners and elevation changes, making it a favorite among both drivers and fans.
→ Grand Prix Formula 1 Zandvoort
Mysteryland is a well-known electronic dance music (EDM) festival that takes place annually in the Netherlands. The festival has historically been held in the Haarlemmermeer, a municipality located near Amsterdam's Schiphol Airport. Mysteryland is one of the oldest electronic music festivals in the world, with its first edition dating back to 1993. Mysteryland is renowned for its diverse lineup of electronic music acts, featuring genres like techno, house, trance, and more. The festival is also known for its vibrant stages, immersive decorations, and a strong focus on creating an otherworldly atmosphere for attendees. In addition to music, Mysteryland often includes various art installations, interactive experiences, and other forms of entertainment. The festival typically spans multiple days and attracts a diverse crowd of electronic music enthusiasts from all over the world. Camping options are often available for those who want to fully immerse themselves in the festival experience.
➔ Mystery Land Festival | Haarlemmermeer
Week 33 | Parade Amsterdam, Low Land Festival, and Hoorn Clothday
Lumberjack Festival Lage Vuursche
Parade Traveling Theater Festival Amsterdam. This festival is so very nice to visit. You'll find the parade at Martin Luther King Park, this is a city park on the Amsteldijk in Amsterdam-South. It is an absolute recommendation, there are nice little theaters and food and drinks at lovely bars and terraces. It starts in the afternoon and is also for kiddies lots of fun. Even if you don't speak Dutch it is great fun. The Parade stays in Amsterdam from 18 August till 3 September.
➔ Parade Traveling Theater Amsterdam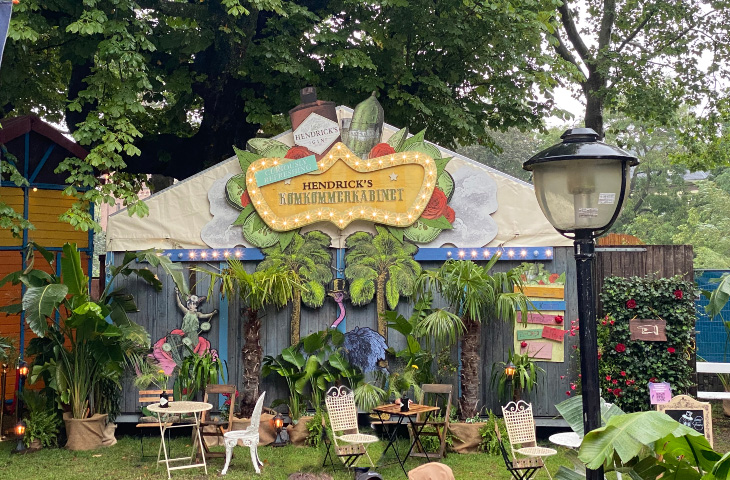 LOWLAND Festival Biddinghuizen. Lowlands Festival, often referred to simply as "Lowlands," is a popular annual music and performing arts festival that takes place in Biddinghuizen, which is located in the province of Flevoland in the Netherlands. The festival is known for its diverse lineup of music acts, spanning various genres such as rock, electronic, hip-hop, pop, and more. In addition to music, the festival also features comedy, film, theater performances, and various other art installations. Like many modern festivals, Lowlands places an emphasis on sustainability and environmental awareness by reducing waste, encouraging recycling, and promoting environmentally friendly practices.
➔ Low Land Festival Biddinghuizen
LUMBERJACK Festival Recreation Pit in Lage Vuursche. The Lumberjack Festival lasts 2 days, is free and freely accessible. The Lumberjack Festival program contains various activities and demonstrations like tree climbing, Timber pull saw, ax throwing, chain wood stamping, archery, bushcraft spatula carving, Stihl, and an introduction to mountain biking. There is also a merry-go-round, bouncy castles, and a ball pit. There is nice live music and it is possible to put pictures on to ask. There are cozy seats on the festival site, and the nicest and tastiest food trucks are available. But what this Lumberjack Festival is all about is the National Championships Carving Sculpture Saws
➔ Lumberjack Festival, Lage Vuursche | Recreation Pit Drakenstein
Week 32 | Love Land Festival Amsterdam
Week 32: From 7 to 13 August
Get your ticket in time for this very popular Amsterdam LoveLand Music Outdoor Festival Sloterpark Amsterdam.
Outdoor Music Techno/House festival.
➔ Loveland Techno House Music Festival Sloterpark Amsterdam
Week 31 | Skûtsjesilen
Week 31: From 31 July to 6 August
Skûtsjesilen
Skutsjesillen is a unique traditional sailing competition that takes place every year at the end of July and the beginning of August in Frisian. It's a sailing competition on the Frisian lakes. Keep the wind in the sails, without wind a sailing boat cannot move forward. Skutsjesillen last form 5 August untill 18 August.
➔ Skutsjesilen, Frisian Traditional Sailing Competition
Week 30 | Milkshake festival, Gay Pride Amsterdam, and Sister Sledges at Kwaku
Week 30: From 24 to 30 July
How awesome, this week, the first week of August, a lot is happening in the Netherlands. Even when it rains a lot like it does this week, and summer is very wet, everybody is feeling and enjoying the summer spirit.
Amsterdam: This whole week, the city is LGBTQIA territorial. This week starts with the Milkshake festival and ends with the Gay Canal Pride. ➔ Gay Pride Amsterdam
Utrecht: Parade Traveling Theater Festival. This festival is so nice to visit. You'll find it next to Central Station Utrecht. It is an absolute recommendation, there are nice little theaters and food and drinks at lovely bars and terraces. Its starts in the afternoon and is also for kiddies lots of fun. Even if you don't speak Dutch it is great fun. The Parade stays in Utrecht till 13 August. ➔ Parade Traveling Theater Utrecht
Amsterdam: Kwaku festival with the legendary Lady's disco pop group Sister Sledge. ➔ Kwaku Sister Sledge
Week 29 | July | Kwaku Festival Amsterdam
The Kwaku Summer Festival is celebrated over 4 weekends and is a grand celebration of cultural diversity and identity in the "Bijlmer", the South Eastern district of Amsterdam. The festival offers international artists, culture, sports, and food from Dutch Guyana. Broad (social) participation in and celebration of the Surinamese roots is the most important pillar of Kwaku.
➔ Kwaku Festival Amsterdam
Week 27 | July | Awakening Festival Hilvarenbeek
We go all in, 3 days and nights of Techno.
For the first time in Awakenings history, you can stay the night. Get the complete experience and go for the 3-day weekend ticket that gives you access to the festival & extensive camping (night)program until 05:00 each night.
Location: Awakenings Summer Festival in the city of Hilvarenbeek.
➔ Awakenings Summer Festival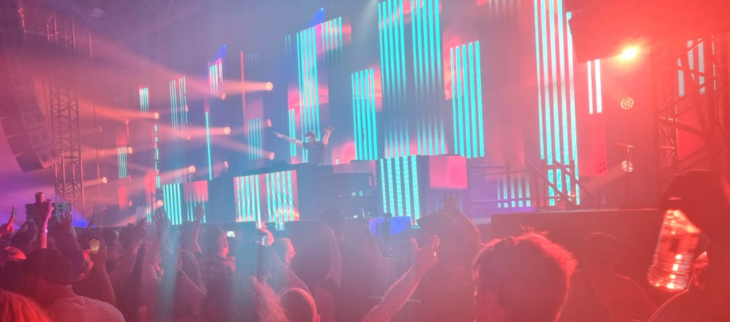 Week 26 | July | Keti Koti, Broken Chains, Commemoration of Dutch Slavery Past.
KETI KOTI – BROKEN CHAINS – NATIONAL MEMORIAL AND FESTIVAL
In all the big cities there are Keti Koti – Broken Chains festivals organized to remember the shameful Dutch slavery past. ➔ Keti Koti Commemoration of the Dutch Slavery Past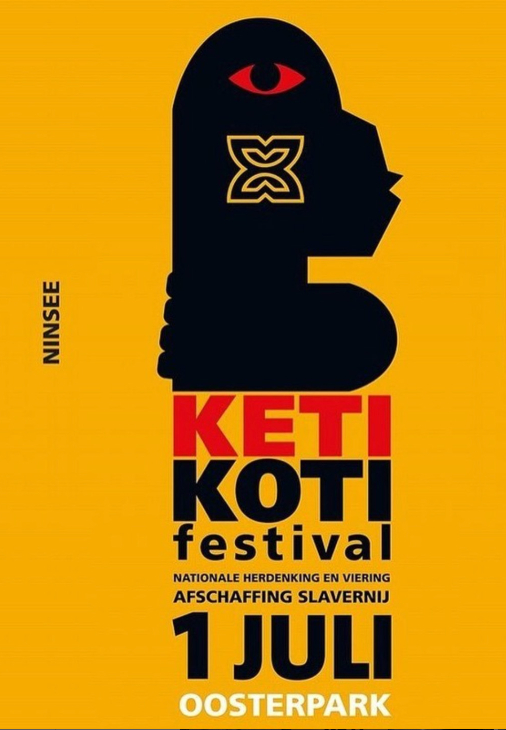 Week 23 | Hoornse Stadsfeesten | Hoorn City feast
Hoorn is a nice harbor city near Amsterdam. In the beginning of summer are in this town the well-known Hoornse City days organized. Various activities including music performances, parades, markets, street theater, and other cultural events are organized. It is an opportunity for people to come together, and enjoy the festivities and the vibrant atmosphere of the city. And if you don't like the festivities you can visit the Jail Museum. `
➔ Hoornse Stadsfeesten
Week 22 | Visit one of the Dutch Water museums
Water, in the Netherlands there is never a shortage of water, if something is sufficiently available in the Netherlands, it is water. But how does the Netherlands deal with this large amount of water? Go to one of the water museums and discover how the Netherlands deals with all this sweet and salted water.
➔ Water Museums showing the brave wrestle of the Netherlands
➔ Water museum Arnhem, everything you always wanted to know about water, the use of water, and the management of dikes.
Week 21 | Food Truck Festival Hilversum | Hoppaa
This free food festival is a true celebration with live music, the most delicious food, and wine every day. There are no less than twenty fantastic kitchens on wheels, the most delicious wines, and bubbles to drink at this Food Truck Festival. The children are also thought of, they can participate in children's workshops. From May 27 to 29, this tasty and vibrant Food Truck Festival Hilversum is the place to be. Hilversum is a city near Amsterdam.
➔ Food Truck Festival Hilversum
Week 20 | Giant spectacular en exciting May Fair Groningen
This giant May Fair is an absolute must-see in the city of Groningen. This gigantic fair is the largest, coziest, and most spectacular fair in the north of the Netherlands. There are no fewer than 50 to 100 fairground attractions. The fair starts on Thursday 11 May and lasts until Sunday 21 May. This fair has sensational and spectacular rides and these are interspersed with nostalgic merry-go-rounds and other attractions. This fair is fun for young and old and is located in the city center of Groningen. on the Grote Markt (Big market), Vismarkt (fish market), and Ossenmarkt (Oxen market). On Ossenmarkt is the nostalgic fair. The prices of all the attractions vary from € 1,50 to € 3,00.
➔ May Fair Groningen | Biggest fair in the North of the Netherlands
Week 19 | Keukenhof Garden and Castle Keukenhof at the village of Lisse
The tulips fields are now at their most beautiful, it would be a shame if you miss it. In the providence Noord Holland, you find the most tulip fields, but also in other areas, you will see tulip fields. Driving around in the Netherlands chances are you will pass multiple tulips fields. Drive to the village of Lisse and you can visit the world-famous Keukenhof Garden, a showroom of tulips, and Castle Keukenhof. This week we like to show you Castle Keukenhof, this castle is recently restored and reopened for visitors. Make it a combination trip and you will have a great day. So if you like you can drive a little bit further to the village Noordwijk at Sea, here you see a lot of deer just walking and laying on the streets, crossroads, roundabouts, and pavements, how amazing is that. Look at week 16 to see a picture of the blooming tulips fields.
➔ Castle Keukenhof, Lisse | One of the must-see castles in the Netherlands
Week 18 | 4 and 5 May, Commemorate, National Remembrance Day, and Liberation Day
May 4 and 5 are inextricably linked. After World War 2 ended, May 4 began as a day when people gathered to remember their loved ones who had died during this horrific war. The day after, May 5, is the day on which the liberation from the German occupation is celebrated exuberantly.
4 May at 20:00, Dutch citizens and soldiers who have died since World War II in the Kingdom of the Netherlands or elsewhere in war situations and on peacekeeping missions will be commemorated with two minutes of silence.
➔ Remembrance Day, 4th May
On May 5, 14 free liberation festivals will be organized in the Netherlands, where more than 200 well-known bands and artists will perform. Music connects and freedom is celebrated. For information about the liberation festivals check the website, each festival has its own website.
➔ Liberation festivals 5 th May, 14 free festivals
Week 17 | Kingsnight on 26 April and Kingsday on 27 April 2023
Come to the Netherlands and celebrated with us the birthday of our King Willem Alexander. Just put on some orange outfit, put on an orange hat or an orange boa, and just be happy.
➔ Kingsday 2023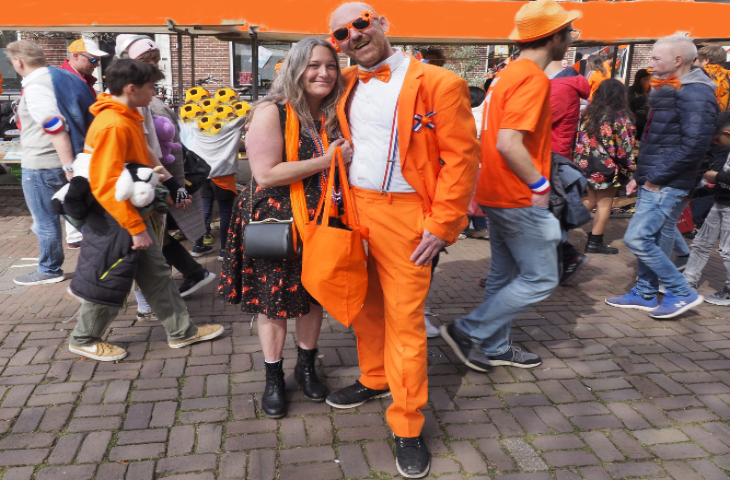 Week 17 | Flower parade through the bulb field area
Overwhelming flower arrangements are made with craftsmanship and love in beautiful color combinations during the yearly flower parade in April. In Sassenheim near the Keukenhof. Just 20 minutes by train from Amsterdam. But: where to see the flower among the flock of flower floats in parades in Holland? I will tell you!
➔ Flower parade through the Bulb Fields
Week 16 | Blooming blossom and flowering tulips, daffodils, and hyacinths
Next week it is gone be lovely nice weather so let's go out to the countryside. All the fruit trees, orchards, and tulip fields are blooming. This is a great time of the year. I even think that this week will give us Skirtsday. or so we say Rokjesdag.
➔ Blossom, Tulips, Keukenhof, it is flowering and blooming time in the Netherlands
➔ Skirtday, the first nice weather day in springtime
EASTER WEEKEND
PAASPOP – EASTER OPEN AIR MUSICAL FESTIVALS
There are several Paaspop Festivals organized in the southern Netherlands. Paaspop Festivals opens the Dutch outdoor festival season. On Easter, Pop Festivals perform well-known International and National bands and artists. The most famous Paaspop Open Air Music Festival is the three-day festival in the city of Schijndel. A great event with more than 400 well-known national and international acts and an awesome crowd of almost 100.000 visitors.
➔ Paaspop Festival Schijndel
➔ Paaspop Festival Den Hout
➔ Paaspop Festival Zieuwent
DIGITAL TECHNO FESTIVAL AT NDSM AMSTERDAM
From disco to house, from raving dance music to techno, and everything in between. After all, if you do like to dance, get on your dancing shoes. Then, rush to this unique music festival in the best new hotspot in Amsterdam. What is more, you will dance in an absolutely fascinating historic industrial location. At the former wharf of NDSM in Amsterdam North. Moreover, it is a yearly three-day Easter festival on Saturday, Sunday, and Monday from 12.00 till 24.00 hours.
➔ Digital DGTL Techno Festival NDSM Amsterdam
Week 15 | Easter in the Netherlands
Visit at Easter a Dutch bakery, patisserie, or a special chocolate store and buy a chocolate Eastern egg. It is a Dutch Easter tradition to give your loved one, your mother, your grandmother, or a good friend a chocolate Eastern egg. Luxurious chocolate Easter eggs are available in different price ranges, some are quite expensive.
➔ Easter celebrated in the Netherlands
Week 14 | The Passion on Maundy Thursday on National Dutch TV
The Passion is an annual musical Easter story about the suffering and death of Jesus Christ. This year, Maundy Thursday is on April 6, and the Frisian seaport city of Harlingen is the setting for the TV broadcast The Passion 2023. This spectacle is free and a freely accessible event. Dutch actors, presenters, comedians, singers, and musical artists reenact the story of The Passion in the center of a town or village. Every year the passion is played in a different city or village. The passion can be seen LIVE on Dutch TV on Maundy Thursday from 8.30 pm.
➔ Life Livestream or look back "The Passion 2023" on Dutch TV
➔ The Passion at Harlingen at Sea
➔ Want to stay for the night? Book your hotel at this great, peaceful, and quiet farmlike hotel Staete Oase.
➔ Easter celebrated in the Netherlands
Week 13 | April Fool's Day
Like other countries, the Dutch also like a joke every now and then. On April Fool's Day, people play practical jokes all day long. So be prepared you will be fooled. The challenge is to fool as many people as possible. So TV, radio, social media, shops, and newspapers could try to fool you, beware. For example, some years ago a ranger announced on national TV that the brown bear is back in the Dutch woods. A lot of people believed it and were very worried.
➔ Brown Bear is back in the Netherlands
Week 13 | Clock change, its springtime, summertime starts on the 26 of March
Before you do anything else, set your clocks back because this weekend summertime begins. In the night from Saturday 25 March to Sunday 26 March, the clocks will be set back 1 hour. 3 hours becomes 2 hours and daylight saving time has started. Many Dutch people love summertime with their long light summer evenings. The start of the summertime is the start of the happiest time of the year.
Week 12 | Yeah all Italian Ice Cream makers are back in the Netherlands
Do yourself a favor and pop into one of the Italian ice cream parlors this week. In the Netherlands, there are many Italian ice cream parlors where the most delicious types of ice cream are scooped. Do you want a bowl or a cone and how many scoops of ice cream would you like, that is the question. Italian ice cream makers spend the winter in Italy and the ice cream parlors are closed from October to early March. When spring is in the air the ice cream makers return from their winter break. The ice cream season starts in March, how nice is that?
Weekly Highlight 11 | Caprera Light Festival Bloemendaal
Let yourself be enchanted by the giant light artworks at a magical open-air festival in Bloemendaal. This year great artists will exhibit no less than 13 beautiful light artworks. Moreover, a spectacular 3D video will be shown. You can admire the light art during a 1.5 km long walk. This fantastic light show is a yearly returning event happening for the 75th time in 2023.
Caprera Light Festival: Hoge Duin & Daalseweg, Bloemendaal
Week 10 | Soft blue, pink, and yellow! Impressive, grotesque, and sometimes terrifying sculptures
Ministry of Fear/Foam is called this exposition of the artist Folkert de Jong. Foam and polyurethane foam, normally used in construction, is what Folkert de Jong used to make his grotesque sculpture group. Power, violence, and disaster are expressed in this exhibition. Folkert shows you the bizarre and vulnerable of our world.
➔ Kunsthal Kade, Eemplein 7, Amersfoort
Week 9 | A good week to visit a zoo, a petting zoo, or to cuddle a newborn lamb
This week the North of the Netherlands has a spring holiday, and last week the south of the Netherlands had this spring holiday. So half of the Netherlands is free and the other half is back to school or back to work. So this week it won't be so crowded at the zoos and peddling zoos. The weather is nice, a bit cold but, lovely blue skies and it is sunny. Maybe you like to visit a lamb farm and it's possible to cuddle some lambs.
➔ Cuddle a cute newborn lamb in springtime
➔ Zoos in the Netherlands
➔ Pedding zoos and city farms
Week 8 | Blues and Belgium Beer Festival Delft
Blues, Blues Rock, BoogieWoogie, Delta blues, Chicago Blues, Rock-a-Billy, who doesn't love this fantastic music? Blues and Belgian Beer, the finest music, and the most delicious beer, the best combination ever! And where can you experience this musical highlight? At the Affligem Blues festival Delft. A lovely musical weekend with top-quality musical blues acts, what a great way to end February. The historic city of Delft is the stage where this 3-day festival is organized. From 24 to 26 February perform international and national blues artists at several cafes. Cutting harmonicas, groaning howling saxophones, screeching guitars, singing swinging basses, you can hear it all at the Blues Festival. What a super cool festival, the place to be if you love the blues!
➔ Blues Festival Delft
Week 7 | Vermeer, a breaking eye-catching exhibition in Rijksmuseum
As it stands now, it seems like everyone loves the painting of Johannes Vermeer. Vermeer's work is so beautiful, fragile, and subdued, the breaking of the light on his paintings is of indescribable beauty. You must see it. Within a week, more than 200,000 tickets are sold for a phenomenal and very special exhibition of the work of Johannes Vermeer. Never before could so many of his works of art be admired in one exhibition at the same time. No fewer than 28 masterly works by Vermeer are on display in the Rijksmuseum Amsterdam. A spectacular, 5 stars, article about the Vermeer Exhibition is published in the Guardian. A flattering and inspiring piece of journalism. An absolute must-read for everyone who loves the work of Vermeer and is ready to go to Amsterdam.
➔ The Guardian – Johannes Vermeer and his sublime artwork
➔ Rijksmuseum – Exhibition Johannes Vermeer
Week 6 | Queen Juliana in the Spotlight: a lovely and rebellious monarch
Everyone wants to be a queen, but is it really such a wonderful life? Maybe it is. Maybe it isn't. Judge for yourself at an exposition dedicated to the life of Queen Juliana. In Amsterdam on Dam Square next to the Royal Palace is the New Church (De Nieuwe Kerk) well known for its fantastic exhibitions. Until April 2023 you can visit the exhibition "The Century of Juliana, a modern and rebellious queen." Juliana was the only daughter of Queen Wilhelmina. Juliana is the mother of Beatrix and grandmother of the current King of the Netherlands Willem Alexander. This exposition is a tribute to Juliana, Queen of the Netherlands. An absolute must-see. Visit the Nieuwe Kerk and the Royal Palace and be amazed by Juliana's high-profile life and magical connections.
➔ Nieuwe Kerk, Amsterdam – The century of Juliana, Queen of the Netherlands.
Week 5 | Ice Sculpture Festival "What A Wonderful World" in Zwolle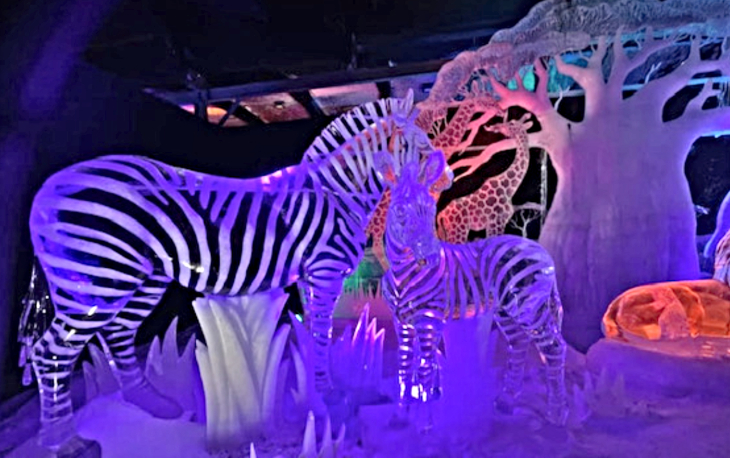 This Dutch ice sculpture festival started a while ago but was still on our to-do list, so this week you'll see us in Zwolle. We are looking forward to seeing all the ice sculptures. What fits more in winter than an ice sculpture festival, how cool is this? The ice carvers have gone completely crazy on the theme "What a Wonderful World and created ice sculptures from various subjects such as architecture, wonders of the world, culture, natural phenomena, people, animals, and fantasy figures. All in all, this year the ice sculpture festival gets great reviews, once again it is really fantastic. Don't forget your hat and gloves, it's really cold at the Ice sculpture festival.
➔ Ice Sculpture Festival Zwolle
Week 4 | Weekend – Chinese New Year, the year of the Rabbit has started.
Bang fireworks, a parade with Chinese hudges dancing lions, and dragons, one great spectacle. This is how the Chinese New Year starts in The Hague. January 21st, 2023 is the start of the year of the Rabbit. The Year of the Rabbit represents patience, happiness, and peace. A rabbit is soft and sweet, this year brings harmony and growth.
➔ 2023, Year of the Rabbit, Atrium of the city hall The Hague
➔ Chinese New Year Festival in The Hague
Week 3 | For happiness and relaxation visit a sauna, spa, or wellness resort.
In the Netherlands, there are 140 saunas, spas, and wellness resorts. So when the weather is bad, sad, rainy, grey, and even blue Monday in the week, visit a sauna. You will feel much much better. Happiness and relaxation will comfort your body and soul.
➔ Sauna, spa, and wellness resorts in the Netherlands
WEEK 3 | Weekend – Circus festival "This is nog a circus" at theater Bellevue, Amsterdam
In the modern circus in 2023, an acrobat is allowed to fail. Pure enjoyment in theater Bellevue with the great acts in the performances "This is not a circus".
➔ This is not circus, theater Bellevue Amsterdam
Week 2 | I LIGHT U – Art Light festival Utrecht from 6 till 29 January
In and around the shopping mall Hoog Catharijne, Utrecht Central Station, and the event location Jaarbeurs Utrecht is indoors and outside a great exhibition of light objects made by national and international light artists. Simultaneously with this light exhibition, the Lumen light festival is held in the old city center of Utrecht. The Utrecht Lumen light festival consists of dozens of light artworks illuminating historical buildings and objects in a special ways. You do not want to miss "I Light U" and "Utrecht Lumen". The exhibition is truly a must-see. Both light artwork shows are totally free to visit.
➔ Utrecht Lumen, a tale of light and I LIGHT U
➔ Utrecht – I LIGHT U – Map 2023
Week 1 | New evolution room and Northern Light Show in Naturalis Leiden
A new room opens in the Museum Naturalis in Leiden. The subject of the room is "Evolution". You must see The Evolution Hall as it is so remarkable because of the artful and high-tech way in which it is decorated. And of course, the sublime way the museum points out the never-ending story of evolution. As a visitor, so is said, you become enraptured because you don't immediately understand how the highlight of the Evolution Hall works. In addition, a spectacular Northern Lights show can be seen in Naturalis until the end of January. So now you have two good reasons to visit Museum Naturalis in Leiden this week.
➔ Naturalis museum Leiden
Week 1 | Day 1 2023 – New Years Dive
After a great New Years' Eve with friends and family, fireworks, loads of champagne, oliebollen, and apple beignets the time has come for the utterly refreshing New Year's Dive. Traditionally, all over Holland, the new year starts with an irresistible New Year's Dive. This year you can join almost 200 New Year's Eve dives all over the Netherlands. Do you also feel like starting the new year with a fresh dive? It's great fun. So check out here where a new years dive is organized in your surroundings.
➔ Check out all the New Years Dive in the Netherlands
Week 53 – New Year's Eve Fireworks ? New Year's parties, and festivals
New Year's Eve is usually celebrated at home with family and friends. Oliebollen are eaten, there's a toast with champagne and fireworks are set off at 12 o'clock. But there are also a lot of people, especially the young ones that like to go to New Year's parties and festivals. And a lot of people love to go to a public fireworks show at midnight. Read all about fireworks, fireworks shows, parties, and festivals on New Year's Eve:
➔ New Year's Eve in the Netherlands
Week 52 – Neapolitan Nativity scene
Every year a huge Neapolitan nativity scene is set up in the St. Catharijne Cathedral in Utrecht. The Neapolitan nativity scene is really beautiful and it can be admired for free from December 18 to January 8. Just walk through the gate next to the cathedral and follow the red carpet to the Neapolitan Nativity scene. You don't have to make a reservation, just walk in.
➔ Neapolitan nativity scene
Week 51 – Gospel exposition and the most beautiful nativity scene in the Netherlands at Catharijne Convent Museum Utrecht
Why should you visit the Catharijne Convent Museum and the adjacent Catharijne Cathedral in Utrecht this week? Well, the fantastic exhibition "Gospel, Musical Journey of Spirit and Hope" can be seen in the Catharijne Convent, a true musical revelation with soul and jazz. Next door to the museum you can visit the largest nativity scene in the Netherlands in the Catharijne Cathedral. This nativity scene has no fewer than 600 nativity figures and truly all these figures are outstanding museum pieces. The nativity scene can be visited for free but you do have to book a ticket for the Gospel Exhibition.
➔ Catharijne Convent Museum
Weekly Highlight week 50 – Gianni Versace Retrospective Groningen Museum
Gianni Versace was one of the world's greatest pioneering fashion designers. He broke through the male-female image and was a champion of the LGBTQ movement. Versace is the creator of supermodels like Naomi Campbell, Claudia Schiffer, and Cindy Crawford. The fashionista worked with world-famous photographers like Helmut Newton, Peter Lindbergh, and Bruce Weber and artists Andy Warhol, Jim Dine, and Julian Schnabel. The fantastic exhibition Gianni Versace Retrospective can be seen in the Groninger Museum until May 2023. An absolute must-see.
➔ Tribute to Gianni Versace – Groningen Museum
Weekly Highlight 49 – Get yourself a Christmas tree, the sale has started
The Christmas tree sale has started. St. Nicholas is going home again, he and his helpers change the climate and leave us to get back to the Mediterranean climate in Spain. When Santa sails back home the sale of Christmas trees starts. All over the country, you can buy Christmas trees at Christmas Markets, on street corners, at garden centers, hardware stores, malls, and at Christmas Fairs. Christmas trees of all sizes and shapes, large, small, narrow, thick, full, and skinny Christmas trees. Christmas trees in pots, Christmas trees with and without roots. In any case, they are all beautiful Christmas trees. My favourite Christmas trees is the Nordmann. It smells so good! Scoring a beautiful Christmas tree and supporting a good cause at the same time fits perfectly into the Christmas spirit. That is why many Christmas tree sales outlets support charities.
Week 48 – Santa, Sinterklaas, Saint Nicolas a traditional celebration 5 December
Sinterklaas gets to the Netherlands each year in November on a steamboat filled with gifts and presents. Sinterklaas also called Santa or Saint Nicolas and his identical helpers – all called "Piet" – are totally loved by Dutch children because they never seem to take a bath. Children put one of their shoes next to the chimney to receive presents and donate e.g. carrots to Santa's horse. At night, Sinterklaas rides across the rooftops on his white horse Amerigo and places traditional sweets and gifts in the children's shoes. Traditional sweets are Pepernoten, Marzipan, and Chocolate Letters. Santa has his own shopping mall but you can get these traditional sweets as well at bakeries and supermarkets. On December 5, the birthday of Sinterklaas is celebrated and gifts are exchanged. Sinterklaas and his helpers are supposedly not real. It's a made-up story, some people say. At the age of 6 or 7 years, children are told the supposedly real story. You better sort it out by yourself. Check it out, as Sinterklaas gets by horse or boat to any Dutch city. For the exact date of his arrival check at your local tourist office.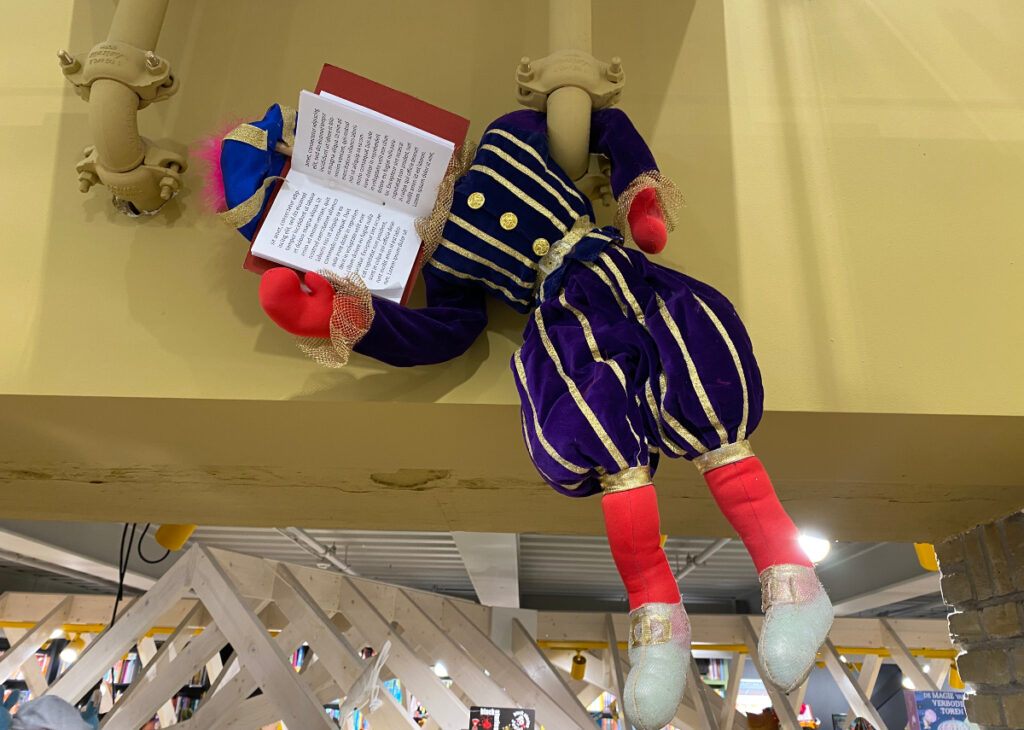 Weekly Highlight 47 – Christmas and Country Fair at Castle De Haar, Haarzuilens
Late November and time files! Are you feeling Christmas jitters yet? Looking forward to meet-and-greet Santa? Well, believe me, the "Country and Christmas Fair" at Castle de Haar is the place you want to be. Can't you wait to get the Christmas decorations out of the attic and decorate your house and Christmas tree? Get To Castle de Haar where you will find everything making your wonderful nostalgic Christmas feelings complete. This awesome fair, in a superbly romantic location, is the start of the 2022 Christmas season. Right here the Christmas spirit spreads her wings.
And if you don't find what you are looking for at this fair, pick another Christmas market in the Netherlands via the link below.
➔ Country and Christmas Fair Castle de Haar
➔ Here you find all the Christmas fairs in the Netherlands
Are you wondering how many days till it is Christmas?
21
Days
09
Hours
34
Minutes
21
Seconds
Week 46 – Glow festival Eindhoven: Urban Skin.
GLOW is THE NUMBER 1. The loveliest international light art festival in the world. Visit Glow in the city of Eindhoven in the South of the Netherlands. A light festival in Eindhoven is quite obvious because the city is the hometown of Philips, once a world-famous manufacturer of light bulbs. At the GLOW festival, you'll find 33 light artworks, installations, and satellite projections along a walking route of 5 km. I myself am more than excited to visit this superb light festival: Glow light festival Eindhoven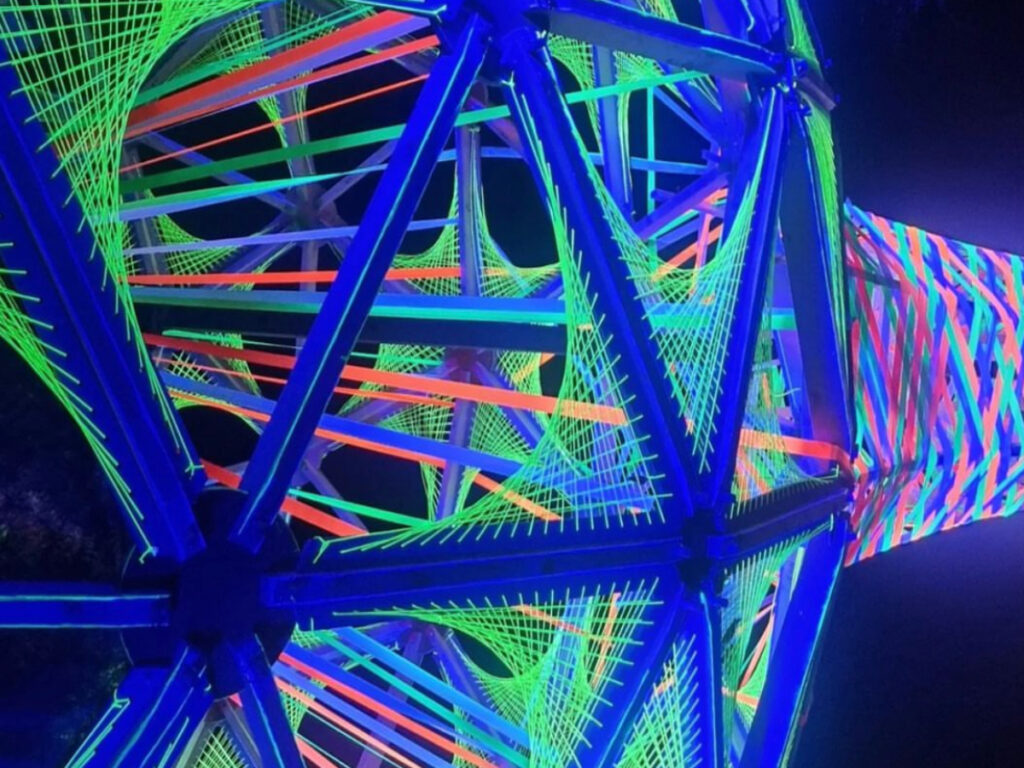 Where to stay in Eindhoven in the middle of the GLOW festival? ➔ Book here Hotel Mariënhage
Week 45 – Miffy's question "Are you coming to play outside?'
Come along with your kids and enjoy the projection of the temporary animation "Miffy are you coming to play outside?" on the outside walls of the Miffy Museum. In the animation, Miffy and her friends experience winter adventures. The animation lasts 13 minutes and can be seen daily from sunset to 11 pm until January 29, 2023, at Agnietenstraat 2 in Utrecht. The Miffy animation is a creation of Projection art Studio "Mr. Beam".
Nijntje museum, Agnietenstraat 2, Utrecht
Where to stay in Utrecht? ➔ Book here hotel B&B Rooftop View
Week 44 – Melle's enigmatic visions in a retrospective exposition in Museum van Bommel van Dam in Venlo
The paintings of Melle are enigmatic visions sometimes taking place in eroticized landscapes. His work was groundbreaking. Dive into the fantasy of Melle in this retrospective exhibition. The painter Melle Oldeboerrigter lived in Amsterdam from 1908 till 1976. He paints amazing mind-altering surrealistic adventures. This great exposition of his life's work lasts till February 2023. Get amazed in the Museum van Bommel van Dam in Venlo
The museum is located in the old post office of Venlo, Keulsepoort 1, 5911 BX Venlo
Where to stay in Venlo? ➔ Book here Hotel Bilderberg Château Holtmühle
Weekly Highlight 44 – Clock change and Halloween | Weekend tip
The last Saturday evening in October is the end of summertime and Halloween. Halloween is not a traditional Dutch feast and it was not always celebrated in the Netherlands. Lately, it becomes more and more an opportunity to have a party and in some areas, children start going around to collect candy. One of the best Halloween experiences is at Walibi Fright Night. Another great Halloween happening is the really scary Halloween Event, a ghost tour over forest paths, bushes, and ditches, along the way there are all kinds of hidden scary acts. And if you like to party at Halloween there are lots of Halloween festivals in the Netherlands, check out the Festival fan Halloween events.
Weekly Highlight 43 – Gustav Klimt in the Vincent van Gogh museum | 24 October till 30 October 2022
In addition to being strong and independent, Gustav Klimt's women are lovely, erotic, and transparently painted. Look at his artwork and feel the artist's inspiration. The exhibition Golden Boy Gustav Klimt is a tribute to a painter covering paintings with gold leaf. This retrospective exhibition is filled with Iconic masterpieces. The painting "The Kiss", Gustav's most famous work, is not a part of this exhibition. But you do see an impressive compilation of his life's work.
The book "Golden Boy Gustav Klimt Inspired by Van Gogh, Rodin, Matisse…. " is a publication of the Vincent van Gogh museum. Purchases in the museum or webshop support the existence of the museum. The exposition last till January 2023.
Gustav Klimt at the Vincent van Gogh Museum
Where to stay in Amsterdam? ➔ Book here Hotel Social Hub Amsterdam
Weekly Highlight 42 – Autumn, walk the woods for mushroom spotting
This week started in the North of the Netherlands with the autumn holidays, and next week the middle and south of the Netherlands get their autumn holidays. This autumn holiday lasts one week. Autumn in the Netherlands is great and very colorful. The Netherlands is a wooded country and how nice it is to take a walk or bike ride through a forest. Leaves are changing color, the air is humid, it is getting dark earlier, the air is humid and mushrooms are sprouting from the ground. In autumn I think of the song by Ilse de Lange, a famous Dutch singer. The association Natuurmonumenten has set out several mushroom routes, check the website to see if there is a nice walking route nearby. Natuurmonumenten – mushroom routes
Week 41 – Weekend – Autumn Craft Beer Festival | 14, 15, 16 October 2022
AUTUMN CRAFT BEER FESTIVAL | HERFST BOKBIER FESTIVAL
Celebrated Craft Beer, do you feel like a specialty beer from the tap? This beer is strong, 6 to 9%. Every year in Autumn there are many many craft beer festivals to celebrate "Craft Beer" In Dutch we say Bokbier or Bockbier. It is interesting to know how and with which ingredients this seasonal beer is brewed. For me, it's about the pleasure of enjoying a nice strong bock beer from the tap with friends at a beer festival. If you like beer, don't hesitate and go this weekend to a Craft beer festival. Find a craft beer festival in the neighborhood by clicking on the link below.
Autumn Annual Craft Beer Festivals in the Netherlands
Week 41 – BredaPhoto Festival | 8 September I 23 October 2022
The BredaPhoto Festival shows the work of 60 photographers from all over the world. You should see this festival as a "Theater of Dreamscape". Open your mind and look at the world in a different way. Watch how traditional photography opens new perspectives on communities from all over the world. The BredaPhoto festival is a biennial event showing awesome photography in multiple locations all over Breda. Make sure you don't miss anything. Book a walking tour through the historical center of Breda or a walking tour through the industrial quarter of Belcrum, or combine these tours in a three-hour trip by bike. BredaPhoto Festival
Weekly Highlight 40 – Ice Skating Rinks open their doors | The Ice Skating season has started | 1 October 2022
All over the Netherlands, you find ice skating rinks, and this week they open their doors. The ice skating season has started. The Dutch are generally passionate skaters. Just like cycling, they learn how to skate at a young age. So even if it is not cold and freezing, and the temperature is still nice, put on your hat and gloves and go to one of the best ice rinks in our country to skate around. Ice skating rinks in the Netherlands
Week 39 – Science and Art | Scale model Telescope James Webb | Gallery LUMC LEIDEN | Exposition ends Wednesday 28 September 2022
This week's last chance to admire the scale model of the James Webb Telescope. The James Webb telescope looks back in time up to 13.5 billion years, how unbelievable is that? It's amazing what science can do. A scale model of the James Webb telescope is now on display at the gallery LUMC. In addition, pictures taken through the telescope can be admired. The exhibition is a combination of science and art. In the exhibition is also the work of Vincent Icke exposed, his work is inspired by the photos from the James Webb telescope.ee
LUMC | Gallery LUMC grond floor | Leiden University Medical Centre | Albinusdreef 2, 2333 ZA Leiden
Alien art gallery | more works of Vincent Icke can be admired at the Alien Art Gallery in Leiden.
It is expected that the scale model of the James Webb telescope will be included in the collection of the old Leiden University observatory after the exhibition. Old Observatory University Leiden
Weekly Highlight 38 – Prinsjesdag |Opening Parliamentary year by King Alexander in The Hague | Tuesday 20 September 2022
Every year, on the third Tuesday of September, the king opens the parliamentary year in The Hague. This meeting is traditionally held in the Ridderzaal, but due to the renovation of the Binnenhof, the meeting will take place in 2022 in the Koninklijke Schouwburg in The Hague. The king and Queen go to this event by carriage in ceremonial outfits. They used to go in the Golden Carriage but because of chance attitudes over the past as depicture on the carriage, reminding the Dutch of a shameful past in the colonies, this carriage is no longer used. Instead of the Golden carriage, the royal couple uses the Glass carriages. In 2022 Princess Amalia will be present at the reading of the Speech from the Throne by her father King Willem-Alexander. So if you like to see the parade and the King, Queen, and Crown Princess of The Netherlands, go very earlier to The Hague.
Week 37 – Friday market Maastricht, the biggest and best market of the Netherlands – Musica Sacra art festival | Friday 16 September 2022
In the center of Maastricht, on the big square, where you also find the town hall of Maastricht, is every Friday a gigantic market called the Friday Market of Maastricht. The market has been taking place on this market square for centuries. This market was once declared the best market in the Netherlands and it still is today. In fact, this is a more than very nice market that you definitely should visit. The market has 400 market stalls with all kinds of products, from local products to international products, here you find the well-known Limburgse Vlaai next to great Moroccan olives but you also will find the latest of the latest fashion product, shoes, clothes, cheese, vegetables, fruit, tools, toys, and many more products. You name it and you will probably find it on this market. The market is very nicely organized, the market is divided into market streets where there they sell the same kind of products. There are market streets for the fish market, a flower and plant market, and a fabric and haberdashery market. It's a great market, you don't want to miss it.
Friday market is every Friday from 9 a.m. to 3 p.m.
MUSICA SACRA ART FESTIVAL
Musica Sacra is a partly free partly paid art festival filled with music, dance, theater, performance, film, and fine art. This festival plays in the historic places of the city center of Maastricht, near old churches, streets, and buildings. The festival heart of Musica Sacra is on the Vrijthof. Musica Sacra is an ongoing program, exhibitions, and other activities.
Musica Sacre Art festival Maastricht

Week 36 – Closure of the Maeslant barrier on Saturday 10 September 2022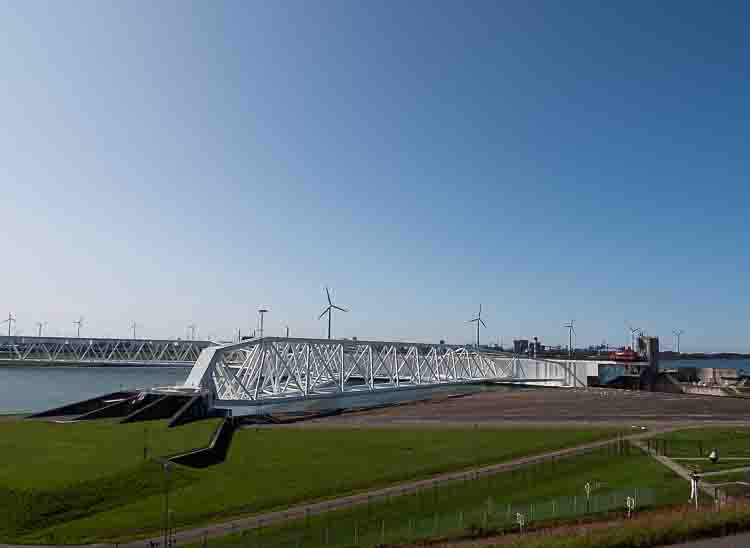 25 years of Maeslant barrier. The Maeslant barrier/Maeslantkering was opened on the 10 of May in 1997, so this year this huge maritime construction exists for 25 years and this fact will be celebrated. The Maeslantkering is a unique mobile movable storm surge barrier. The closure of the Maeslant and Hartel barriers will take place on Saturday 10 September. The highlight of the day is of course the closing of the Maeslantkering, this moment is scheduled for 2.50 pm. In addition to closing the Maeslandkering, there is an interesting program. During this day, attention is paid to climate change, and rising sea levels, and take a tour of this impressive complex led by one of the professional guides. By closing the Maeslantkering the Netherlands will be officially ready for the storm season that starts on 1 October. Maeslantkering closure
Mustseeholland.com/rotterdam-beach-and-the-maeslantkering